Review | 'The Eight Mountains' tells intimate story of friendship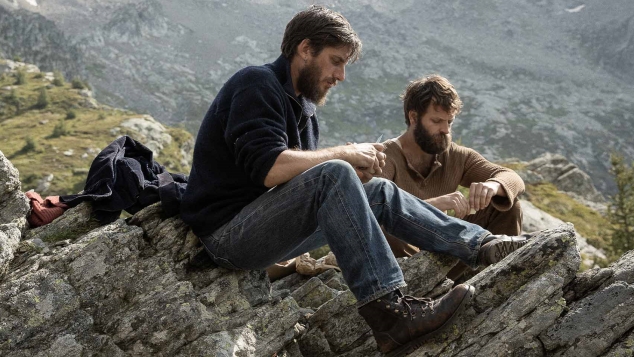 The Eight Mountains | Dir: Charlotte Vandermeersch and Felix van Groeningen | ★ ★ ★ ★
This adaptation of Paolo Cognetti's novel about a life-long friendship is set in the scenic northwest Italian Alps from the mid-eighties until 2014. It is an intimate story but it takes place with the backdrop of a mountainous panorama and the ebb and flow of changing seasons.
An adult Pietro (Luca Marinelli), narrates the story of first going from the city to a small Italian town for his summer holidays with his parents when he is 11 years-old in 1984. The isolated village has shrunk from 183 residents to 14 and 11 year-old Bruno is the only remaining child living in there.
Bruno lives with his aunt and uncle while his father goes to countries that have work for him as a bricklayer and Pietro's engineer father also spends a lot of time working away. They become firm friends but after a few summers, they lose contact when Bruno (Alessandro Borghi) leaves the village to work with his father while Pietro continues his studies in the city.
It is not until they are in their thirties, and Pietro's father has died, that they reunite to rebuild an abandoned mountainside cottage, rebuild their relationship and reclaim their lives. The cottage becomes a meeting place as the men catch up regularly and reflect on their changing fortunes and disappointments.
There is a lot of reflection, with the film running for 147 minutes, but it is engrossing to hear about the twists and turns of their lives as they share moments with glasses of wine, simple food and the ever-changing landscape.
The Eight Mountains is part of the 2023 St Ali Italian Film Festival. This popular film festival will screen from Wednesday 28 September until Wednesday 25 October at Luna Leederville, Luna on SX, Palace Raine Square and the Windsor Cinema.
Lezly Herbert
---

You can support our work by subscribing to our Patreon
or contributing to our GoFundMe campaign.