Review: Tissue is brilliant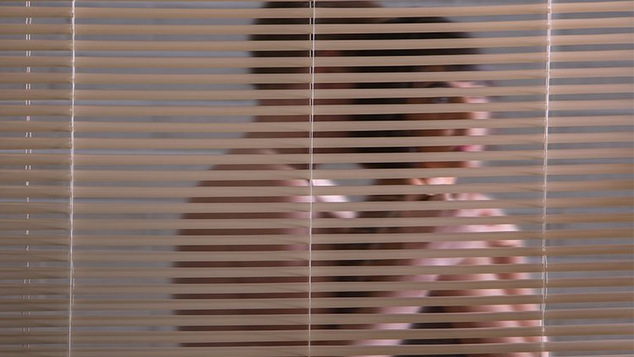 Tissue | The Blue Room | Co-directors Samantha Maclean & Timothy Green | Until Nov 26 | ★ ★ ★ ★ ½
Tissue is a fast-paced lyrical adventure that explores the role porn plays in contemporary Australian society. Yes the focus is, by and large, on straight porn BUT the issues here do have pretence to the LGBTIQA community, more so than you could imagine.
Devised by Samantha Maclean and Timothy Green, Tissue utilises the concept of the Grecian chorus to ram home hard a tale of how porn can spice up a relationship, pull it apart and lead to revenge.
What's a Grecian chorus? Think three people standing on stage saying the lines in-sync and sonically staggered, creating this robust litany that strengthens the drama and humour of their words. It's an old stage technique, one used here to amazing, gripping effect. Expect direct eye contact from the actors, something that can be very disarming.
Tissue tells the tale of Zoe and Alex, a vet and chef respectively who, after sharing an Uber begin sharing a bed. Their relationship takes a turn for the kinkier when Zoe begins sending Alex naughty videos of herself while he's at work. There new chef Nicola, who used to work in a sex store, instantly picks up on what Alex is up to, ducking off to the toilets every time his phone pings.
Zoe ups the anti when she decides that her videos…well, they could be appreciated by more people than just Alex. So she begins uploading them on to a site much like X-Tube and well… let's just say she proves popular. Underpinning all this though is a constant stream of words from the absent, anonymous viewers of her videos who egg Zoe on, objectifying her but also empowering her. It's a strange horrible and uncomfortable barrage of requests, the tone of which make you squirm in your seat.
As the crescendo grows to blow all over the audience (note: no drop sheets are provided), Nicola's character divulges her character's past. This works to diffuse the growing tension between Alex and Zoe and my god that diffusion is needed.
When the climax comes the audience is left realising just how the prevalence of revenge porn in contemporary society can be facilitated in the manner that it is. The result is aching: nobody comes out of this play as the true hero, heroine or villain. Essentially, everybody has their own wonderfully horrible part to play.
Tissue is brilliant. Performers Ann-Marie Biagioni, Elijah Melvin and Taryn Ryan give this production their all. And the result is pure electricity.
What technically lasts just under an hour feels as though it only took 30 minutes, such is the pace and ferocity of this work. Plus there are so many in-jokes that you will be left laughing and laughing (and trust me, I laughed more than most of the audience, which only tells me I know my porn jokes far too well). But the message this work has will haunt you and leave some questioning themselves next time they hit 'send' on that video.
Tissue is playing at The Blue Room until November 26. 
Scott-Patrick Mitchell