Review | Tom Ballard: Work In Progress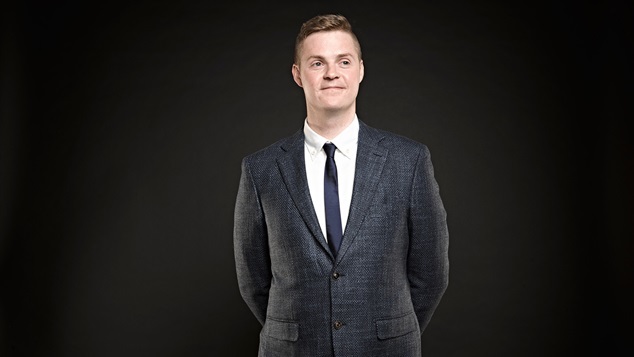 Tom Ballard: Work In Progress (Problematic) | Noodle Palace Laksa Lounge
Until Feb 5 | ★ ★ ★ ★ ★
Problematic is comedy in construction; "it's a bit sh*t". Problematic is work in progress, a testing of new material; something many acts will do before a final work is toured. Expect to be taken into the eye of the politically incorrect storm.
The extremes of dark humour where everything and everyone including Tom himself is a potential source material for comedy. We are taken on a politically incorrect joy ride; like being in a Hunter S. Thompson novel.

Tom waxes lyrically about what it is to be a comedian and what comedians are allowed to laugh at. There is everything imaginable tested on the audience, from people with disabilities, depression, grandmas getting hit by hula hoops, a one-legged seagull, old people being euthanised, really really good looking hot people, comedians without jokes who are generally alcoholics, gender-neutrality, white privilege, structural racism, Islamaphobia; the moral dilemma of choosing to be too politically correct or too politically incorrect.
Problematic is a show about political correctness, defining what the boundaries of political correctness are; deconstructing privilege. They are just jokes they are just words, fu*k words, words do matter in context, language matters when we talk about race gender sexuality; though this is standup comedy, irony and dark humour.
"Political correctness is generally good, but when it intersects with comedy it gets a bit weird."
Tom is an out comic, a gay man. His work reflects some of these personal experiences throughout the showcase of new ideas. He takes shot at everything including roasting and deconstructing himself. He describes the term 'passing' referring to being gay and passing as a straight person because of the way he looks and acts. He is cisgender, white and a really really good looking hot man; is he appropriating straight culture and is this politically correct?
There is one extreme joke, with no spoilers written here, because the joke is so politically incorrect it will shock many. The joke isn't Tom's, it is by the well known international standup comedian Jimmy Carr. A British stand-up comedian who is known for his signature laugh, deadpan delivery, dark humour, and use of edgy one-liners. Tom deconstructs the work and postulates how it came into being "I didn't make this up".
Tom reflects on his experience and time spent for 28 days on the second season of SBS reality tv show First Contact, and his time spent with David Oldfield who co-founded and was deputy leader of the Pauline Hanson's One Nation party. Where his privilege was thrown in his face. Tom entwines and makes humour of other people's reality and privilege with his own "fuck me dead I haven't seen so much denial since I've been in the closet". He plays with ideas of guilt, judgment and victimhood; the polarised spectrum of political correctness.
Everything and everyone is a possible source of inspiration for Tom's new comedy work, from Marxist friends, racists people, even the promotional poster for the show Problematic itself, and other people's children who are the ultimate anti-PC people; "because they give zero fu*ks about what you think".
There are many moments throughout where we are given insight into notions of constructed views around race, religion, gender, sexuality and the allowable limits of comedy. Tom uses irony and dark humour in the right context to illuminate the absurdity of the times we are living through.
The show is a brutal and cathartic experience, expect to be shocked and appalled in all the right ways. If you compare comedy to medicine, laughter is the best medicine.
Guy Gomeze
Tom Ballard: Work in Progress will be at Noodle Palace until Sunday February 5th. Tickets and more information available from fringeworld.com.au. Tom will also be performing for two nights his award-winning production, Boundless Plains to Share; at the Heath Ledger Theatre on February 4th and 5th.