Review | Tribute to cinema 'The Last Film Show' is a visual delight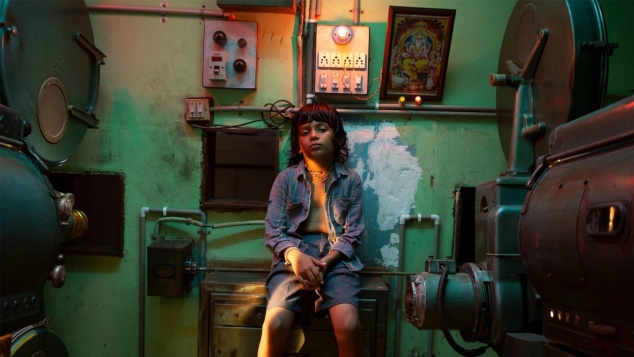 The Last Film Show | Dir: Pan Nilan | ★ ★ ★ ★ ½ 
Writer-director Pan Nalin's homage to movies and a child's discovery of their magic will be compared to Giuseppe Tornatore's 1988 film Cinema Paradiso. Set in Gujarat, an isolated part of India where Tornatore spent his childhood, nine year-old Samay (Bhavin Rabari) lives near a railway station where he helps his father (Dipen Raval) sell tea to passing commuters.
Samay's life changes when his father, who usually disapproves of the film industry, makes an exception to take the whole family to a religious film. Fascinated by the stream of light that forms into the images on the screen, Samay jumps on the train into the village to sneak into the cinema whenever he can.
When the cinema manager throws him out, he manages to exchange his school lunch, which has been lovingly cooked by his mother (Richa Meena), for a place in the projection room with projectionist Fazal (Bhavesh Shrimali) who teaches him the about the wonders of film.
Samay and his troupe of young followers play along the train tracks and hitch rides to abandoned buildings further along the tracks. It is here that they explore the properties of light and under Samay's instruction; they set up their own cinema and steal cans of film from the railway station.
Shot in 35mm, this film is a visual delight and is India's official entry to the 2023 Oscars. There has to be a slight suspension of disbelief such as when the kids construct a projector from scrap heaps, but energetic performances ensure this coming-of-age film will stay in your memory.
And there is much more to the film than being a nostalgic nod to bygone times as the world was changing in 2010. Railways were becoming electrified and not stopping at stations, jobs for people in remote areas were disappearing and 35mm projection was being replaced by digital technology.
Lezly Herbert
---

You can support our work by subscribing to our Patreon
or contributing to our GoFundMe campaign.