Ricky Martin teams up with Delta Goodrem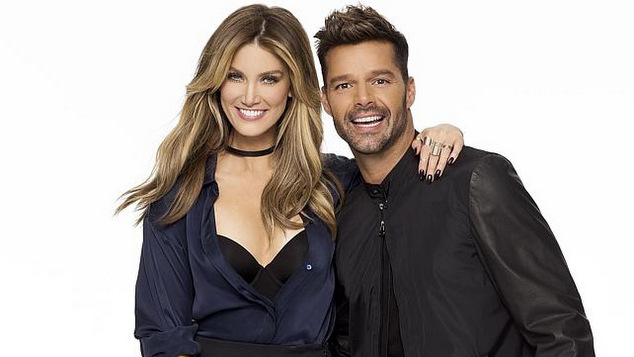 Ricky Martin might not be a coach on The Voice anymore but he still loves hanging out with Delta Goodrem.
The pair have just teamed up to record an English language version of Ricky's hit Vente Pa'Ca. The original recording featured Columbian reggaeton star Maluma. Translated into English the phrase means 'Come over here'.
Since the track was released earlier this year its clocked up an impressive 300 million views on YouTube.
The song will be featured on Ricky's forthcoming eleventh studio album which is expected in 2017. The prolific performer also recorded twelve albums with teen band Menudo before he launched his solo career.
It's not surprising that he might have had enough of being on The Voice. Aside from being on the Australian version of the show, he was also a coach on the Mexican version.
Last month Ricky announced on the Ellen show that he was engaged to Swedish painter Jwan Yosef.
Check out the new version of the track below, and the video for the original version. 
Tags: Delta Goodrem, Maluma, Menudo, music, reggaeton, Ricky Martin, The Voice, Vente Pa'Ca