Ride with fitness sensation Keith Thompson at The Court Hotel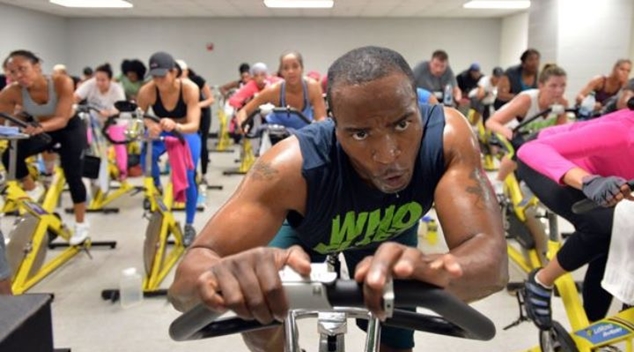 The most motivational fitness instructor on the internet, Keith Thompson, is making his first trip to Australia in August to LA Fit in Highgate and Subiaco… and The Court Hotel!
Whether you're a spin fan from way back, cardio junkie or just love to party, RIDE with KTX Fitness is THE event to be at this Winter.
Keith is a social media phenomenon with his high energy rhythm ride classes earning him over 2 million views on YouTube and countless memes across Facebook, Instagram and Twitter.
Over 11 years ago, Keith Thompson decided to change his life. A native of Cleveland, Ohio, Keith grew up as an obese child and in his adult years he reached nearly 140kgs while working for a large telecommunications company as an Information Technology professional.
Frustrated with his weight and healthier, and bored with the diets, books and the gym, Keith found no success in any approaches to weight loss. Until one day Keith attended a step class at a local gym and loved it. Keith had finally found a program that worked for him, which included Spin, and ultimately lost over 30 kilos.
Keith's natural contagious energy and positive attitude has translated into a passion for changing lives. He has since gained celebrity status and transformed the fitness industry bringing his unique spin to his KTX Fitness studios in Atlanta, think hip hop sound tracks and twerking on the podium. Prepare to leave pumped, inspired and on a damn good high!
Making his Australian debut at LA Fit's Ride classes, WA's first ever boutique rhythm ride, prepare for a party on your bike from August 3-12.
LA Fit in conjunction with The Court Hotel will also be hosting an exclusive Ride session on Sunday August 5 with over 30 bikes. Featuring the best sound system in the state and a light show you won't forget and led by the one and only, Keith Thompson.
RIDE with KTX Fitness from August 3rd – 12th at LA Fit Subiaco & Highgate, and The Court Hotel. Tickets and more information available from lafitstudio.com.au/ktx
Source:- Media release