Right-wing Liberal Concetta Fierravanti-Wells may lose preselection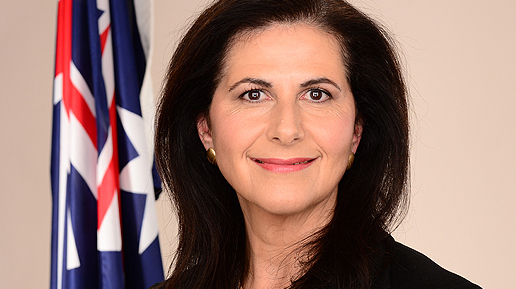 Liberal senator Concetta Fierravanti-Wells could lose her preselection at the next election bringing an end to her political career.
The Australian Financial Review has reported that the outspoken senator has been told that by her hard-right faction that she can not reply on their support when the next poll rolls around.
The senator however says she has now plans to leave parliament telling the newspaper she is aware of "disruptive forces".
"I am fully aware of disruptive forces working against the conservative faction in NSW and their mission. It is my intention to continue to serve in the Senate and promote conservative values now and beyond the next election," she said.
The suggestion that Fierravanti-Wells could be forced out follows changes to the party's internal rules which now allow members greater control over who gets preselection. There is however a move within the party to wind back the changes.
Even if Senator Fierravanti-Wells manages to retain preselection she could still find herself relegated to the unwinnable fourth spot on the NSW senate ticket.
At the next election several NSW senators are up for re-election including Defence Minister Marise Payne, who is expected to get the top spot on the ticket, the second spot will be given to The Nationals, and the competition for the third spot will be battled out between Senator Fierravanti-Wells and whoever the party chooses to replace outgoing senator Arthur Sinodinos.
If the party picks someone they really want to get into parliament to replace Sinodinos, Fierravanti-Wells could slip down the list to an unwinnable position.
Since being elected in 2005 the extremely conservative senator has campaigned against marriage equality and is now pushing for the party to adopt wide reaching religious freedom law.
OIP Staff
---