Romeo, Romeo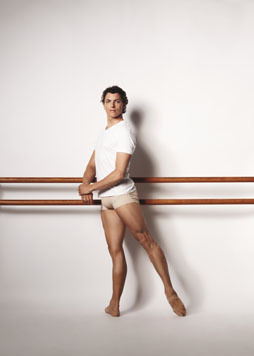 Kevin Jackson, principal dancer with The Australian Ballet is excited to be returning to his home town Perth with Graeme Murphy's acclaimed production of Romeo and Juliet.
Chatting on the phone to OUTinPerth, Jackson tells us why he loves Murphy's version of the renowned ballet,
'It's a modern adaptation of the traditional story. The story itself is still the same but he's transformed the surroundings of where they are constantly. So with the first scene you're in Verona, with a very typical Romeo and Juliet feel but then as the ballet moves on you go through different places such as India and Japan and a few different countries.
'It shows that this story is timeless and borderless, in every culture there has been this Romeo and Juliet story. The two main characters of Romeo and Juliet stay the same but everyone else changes throughout the ballet.'
For Jackson performing the ballet involves a perfect mix of storytelling and technical ability,
'It's quite incredible to perform as I was there in the first day in the studio with Graeme when he began creating it, so there is a real feeling that the piece is kind of mine. To be out on stage performing it with Madeline is incredible, to be going through that story of true love and first love, and everything falling apart… I really enjoy going deep into the character and finding those particular emotions.
'There's some fabulous but particularly hard partnering in the production, there are four pad e duex in the two acts, and they're really demanding, lifting Madeline around, quite extreme partnering. It's got everything a leading dancer wants to do in a ballet.'
Jackson's love of dance began early. He found a love of dance when he was just six years old when he found himself captivated by a cousin's dancing concert. After hounding his Mum she eventually gave in and enrolled him in dance classes. As a teeneager the young dancer became more interested in ballet over the other forms of dance becoming attracted to its technique and cattelogue of great stories.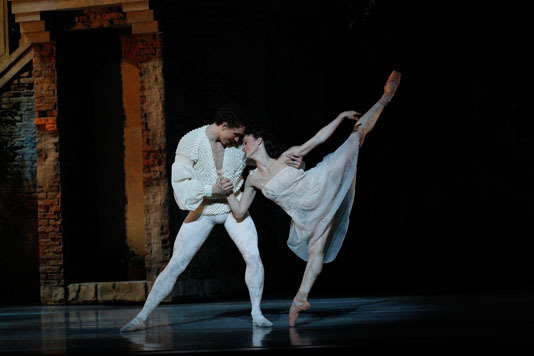 Jackson nominates David McCalister and Stephen Heathcoate as two dancers he looked up to early in his career,
'Because they were from Perth and I read up about them and realised that they had taken the steps that I wanted to take, so I was inspired by them. Now I've been coached by Stephen and watched him in his final years of performing, and David is now my Director.'
Returning to his home town has got Jackson excited, and he's keen to help inspire the next generation of dancers. While in town he'll be teaching classes to young dancers and giving out a scholarship. 'I can't wait, I had the opportunity to come back for Graeme Murphy's Swan Lake  a few years ago, and that was my first time back in Perth as a professional dancer. Now we're a couple of years on and I'm a principal dancer – so I'm really excited to show people how I've improved, show this new production and hopefully inspire a new generation of young Perth dancers.'
The Australian Ballet's production of Graeme Murphy's Romeo and Juliet is on at the Crown Theatre from October 11 -14.