Ross Matthews, Roxane Gay and more respond to Milo controversy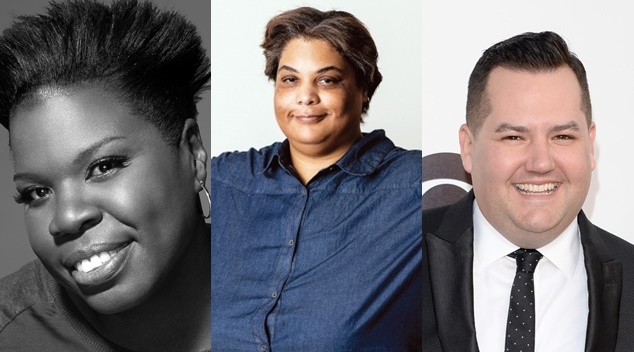 High profile alt-right advocate Milo Yiannopoulos has dominated the headlines recently, losing a lucrative book deal and stepping down from his position at Breitbart News.
The openly gay writer has made a name for himself, speaking out against feminism, trans people, Islam and other minorities throughout his career.
Recently resurfaced footage of Yiannopoulos appearing to condone relationships between under-age boys and older men has triggered his resignation as Breitbart's Tech Editor, as well as a lost speaking opportunity at a Conservative Political Action Conference.
Feminist author Roxane Gay, who withdrew her book from Yiannopoulos' would-be publisher Simon & Schuster in protest, has dismissed the organisations move as "just business" rather than a socially conscious decision. The Bad Feminist author released the following in a statement.
"In canceling Milo's book contract, Simon & Schuster made a business decision the same way they made a business decision when they decided to publish that man in the first place. When his comments about pedophilia/pederasty came to light, Simon & Schuster realized it would cost them more money to do business with Milo than he could earn for them."

"They did not finally 'do the right thing' and now we know where their threshold, pun intended, lies. They were fine with his racist and xenophobic and sexist ideologies. They were fine with his transphobia, anti-Semitism and Islamophobia. They were fine with how he encourages his followers to harass women and people of color and transgender people online. Let me assure you, as someone who endured a bit of that harassment, it is breathtaking in its scope, intensity, and cruelty but hey, we must protect the freedom of speech. Certainly, Simon & Schuster was not alone in what they were willing to tolerate."
Out comedian and RuPaul's Drag Race judge Ross Mathews has also spoken out in response to Yiannopoulos' scandal, revealing in a Facebook video that he is proud to be the antithesis of Milo's views.
Mathews reveals he was the target of one of Yiannopoulos' speeches, being used as a poster child for what Yiannopoulos says gay men should not aspire to be; flamboyant and proud.
Saturday Night Live and Ghostbusters 2 star Leslie Jones, who was in the crosshairs of a racist Twitter tirade that saw Yiannopoulos banned from the social media platform, has called on those celebrating his apparent downfall to stop giving the author credence.
Late night host of Real Time Bill Maher has claimed some responsiblity for Milo's misfortune, after inviting Yiannopoulos to appear on his panel last week – where he reinforced his view that trans people have a "psychiatric disorder."
"Despite the fact that many people said, 'Oh, how dare you give a platform to this man.' What I think people saw was an emotionally needy Ann Coulter wannabe, trying to make a buck off of the left's propensity for outrage," Maher said in an interview with the New York Times.
"By the end of the weekend, by dinnertime Monday, he's dropped as a speaker at CPAC. Then he's dropped by Breitbart, and his book deal falls through. As I say, sunlight is the best disinfectant. You're welcome."
Yiannopoulos himself has still been active on Facebook, suggesting he will be initiating some new projects in the near future.
OIP Staff