RTRFM's Courtyard Club returns with Grace Sanders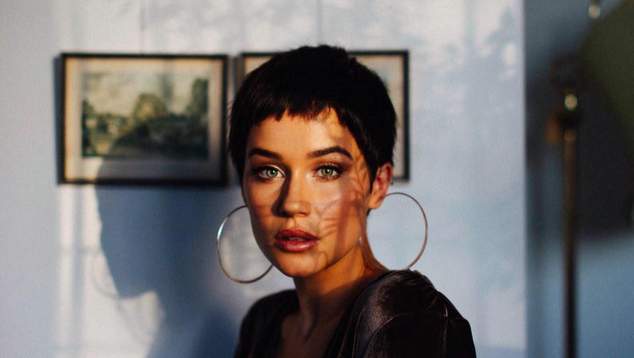 RTRFM's popular Courtyard Club sessions will return to the state theatre centre providing free concerts each week until the Christmas season.
First up is local musician Grace Sanders (pictured) who'll share billing on Friday 1st November with Your Girl Pho and Adrian Dzvuke before the team from Soulsides go live with an extended DJ set.
On 8th of November they'll team up with the Perth International Jazz Festival for a free jazz concert under the stars. Alongside Saturday Jazz's Warren Kimble you can see and hear the live sounds of the Tim Voutas Quartet.

Over the following weeks the State Theatre courtyard will host Chelsea Cullen, trip hop magicians Trisk, energetic upstarts Tether, neo soul wunders Demon Days, the jangle pop of Thee Gold Blooms, rockabilly legends Catzilla, the ambient wonder of The Lana Rothie Quartet, the legendary and otherworldly harmonies of Simone & Girlfunkle.
Each live set will be followed DJ's from some of your favourite RTRFM presenters, featuring Will Bixler (Out to Lunch), James Allen (Giant Steps), DJ Salty (All City), Aiofe Daly (Rock Rattle 'n' Roll) and Libby Noble.
The series will end with a celebration of five years of Cloud Waves, RTRFM's wavy, underground hip hop show. The team will present their program alongside live sounds of Otiuh and WA's queen of hip hop Hyclass. Then stick around for an end of year party to remember as DJ Asla, Sleepyhead, Nora Zion, Super Flog, Cee and Hyclass DJ into the night.
Community radio station RTRFM say they are pleased to be teaming up with The State Theatre Centre of WA for the sixth year to bring live, local music into the heart of Northbridge at the iconic State Theatre Centre Courtyard.
COURTYARD CLUB 2019
State Theatre Centre Courtyard
5pm 'til late
Week 1 – Friday November 1 – Presented by WAM
Grace Sanders, Your Girl Pho, Adrian Dzvuke and Soulsides DJs
Week 2 – Friday November 8
Presented by the Perth International Jazz Festival
Tim Voutas Quartet
Week 3 – Friday November 15
The Psychotic Reactions & Butter – DJ Wil Bixler (Out To Lunch)
Week 4 – Friday November 22
Chelsea Cullen & Trisk – DJ James Allen (Giant Steps)
Week 5 – Friday November 29
Tether & Demon Days – DJ Salty (All City)
Week 6 – Friday December 6
Thee Gold Blooms & Catzilla – DJ Aiofe Daly (Rock Rattle n Roll)
Week 7 – Friday December 13
Lana Rothie Quartet & Simone & Girlfunkle – DJ Libby Noble
Week 8 – Friday December 20 – Cloudwaves Turns 5
Otiuh & Hyclass – Cloudwaves Crew
Courtyard Club is proudly presented by State Theatre Centre of WA, Perth International Jazz Festival and WAM (West Australian Music).
Declaration: OUTinPerth team members volunteer at RTRFM creating the weekly LGBTIQ+ program 'All Things Queer'.
---