Save OUTinPerth: Don't let WA's LGBTIQ+ community lose its voice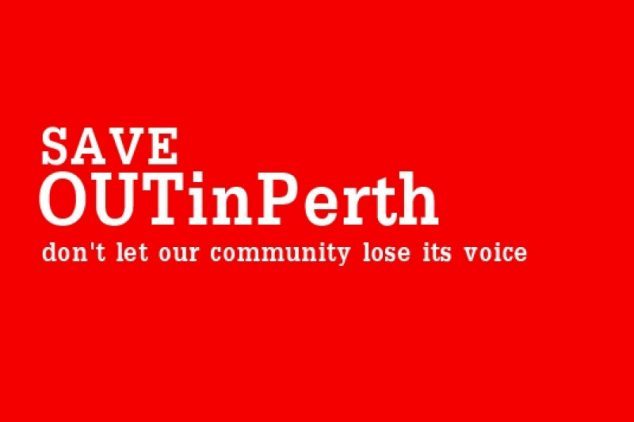 One year ago OUTinPerth was relaunched via this crowdsource campaign.
Graeme Watson and Leigh Andrew Hill launched this campaign to ensure that Western Australia continued to have independent queer media.
We urgently need your help to be able to continue doing our work.
Without news services like OUTinPerth, you might never have heard about One Nation candidates who thought our community used covert Nazi mind control.
You may not have discovered local councils are voicing support for marriage equality.
We're pretty sure journalists at other publications didn't put pressure on the health minister about funding for a PrEP trial.
---

---
In the last twelve months our online audience has doubled, while our print publication has remained as popular as ever.
We're committed to delivering content that is community focused and engaging, made locally from a Western Australian perspective.
The Western Australian economy is tough at the moment, and businesses are cutting back on their advertising, which is having a direct effect on independent publications.
Whether you can give us one dollar or a hundred dollars, your assistance will help us ensure there is still an LGBTI media outlet tomorrow.
For more information, head to our GoFundMe page.
Graeme Watson & Leigh Andrew Hill