Scott Morrison says he's on everyone's side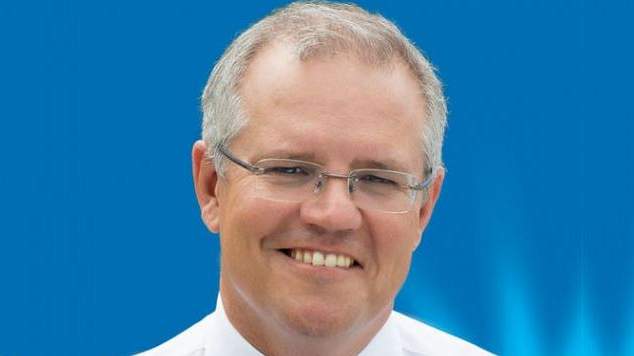 Australia's Prime Minister-designate Scott Morrison has delivered his first speech to the nation. Earlier today Morrison defeated Julie Bishop and Peter Dutton to become the new leader of the Liberal Party.
Morrison said he would be on the side of all Australians – but everybody had to 'play by the rules'.
"Everybody has to play by the rules in this country." Morrison said addressing the media in Canberra. "Whether your a big business setting electricity prices or lending money, or whether you're just somebody parking  in the street, we've all got to live by the rules of this country – the law of the land." Morrison said.
Morrison said all Australians should be free to make their own choices in life, whether it was about who comes into the country, or which school people send their children to.
Flanked by new Deputy Leader Josh Frydenberg, Morrison said his government would be working for all Australians and he was on "everybody's side".
"There has been a lot of talk this week about whose side people are on in this building." Morrison said, "And what Josh and I are here to tell you, as the new generation of Liberal leadership, is that we are on your side. That's what matters. We are on your side."
National LGBTI advocacy group, just.equal,  have expressed their hope that Morrison's pledge to govern for all Australians includes the LGBTI community.
Speaking after Mr Morrison replaced Malcolm Turnbull as Prime Minsiter, just.equal spokesperson, Rodney Croome, said,
"We're concerned that Mr Morrison opposed marriage equality during the postal survey, and is a proponent of so-called 'religious freedom' laws that would allow greater discrimination against LGBTI people."
"We hope Mr Morrison will govern for all Australians, and not use 'religious freedom' as an excuse to erode equal rights and protections for LGBTI Australians."
"Our message to Mr Morrison is that LGBTI people are Australians too, are as Prime Minister he has a duty to look after our welfare and protect our rights along with all other Australians." Croome said.
Morrison was a vocal supporter of the 'Its OK to Vote No" campaign during the marriage postal survey and abstained from voting on the final legislation following the overwhelming 'Yes' result.
Voters in Morrison's electorate of Cook voted in favour of marriage equality with 55 per cent of people who returned the forms showing their support for same-sex marriage.
During the marriage debate Morrison argued that greater protections for religious freedom needed to be introduced in Australian law. The government commissioned a inquiry into the issue of religious freedom, tapping former Attorney General Phillip Ruddock, to run the review.
The government has been sitting on the review's final report for several months and the latest indication is it may be released sometime next month.
OIP Staff
---