Scott Morrison says marriage is last week's issue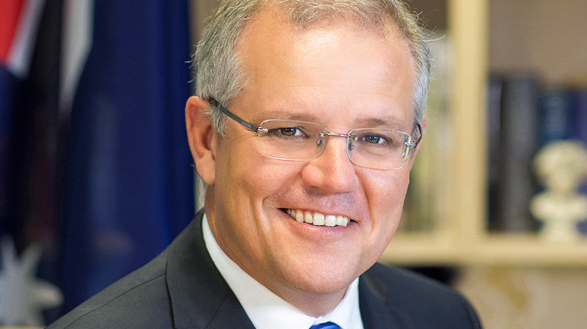 Social Services Minister Scott Morrison has said that marriage is last week's issue and it's time for people to move on.
Appearing on Neil Mitchell's program on radio station 3AW Mr Morrison was asked by Mitchell if some members of cabinet had been less than helpful in the way they handled the gay marriage situation.
"Look that was last week's issue Neil." Mr Morrison said,  "Seriously, it was last week's issue. We dealt with it, it is done and our view is quite straight forward. The Australian people will get to have their say on this if a Coalition Government is elected at the next election."
Asked if Communications Minister Malcolm Turnbull has been particularly "mischievous" Mr Morrison said that people were very passionate about the issue.
"People feel strongly about this issue and I think what we saw was a reflection of the passion that sits around this issue." Mr Morrison said, "But you know it was last week's issues, I would strongly suggest people just move on because our policy is the Australian people will get to decide, Bill Shorten's policy is that the Labor Party will get to decide."
Last week Mr Morrison had argued that when the issue of allowing same couples to wed is put to the Australian people it should be in the form of a referendum.
The suggestion drew criticism from fellow ministers who argued that only a plebiscite was required because the High Court has already ruled that parliament can make changed to the marriage act.
Also during the interview Mr Morrison refused to be drawn on whether or not he had leadership aspirations.
The Minister is often touted as a potential alternative to Tony Abbott alongside former leader Malcolm Turnbull and long serving deputy leader Julie Bishop. Mr Morrison said he was pleased to serve in whatever role the Prime Minister assigned him.
"John Howard told me once do the job you are in and do it well and let the future take care of itself. That is what I do." Mr Morrison said.
Read the full transcript of the interview here.