Southbound support for south west fires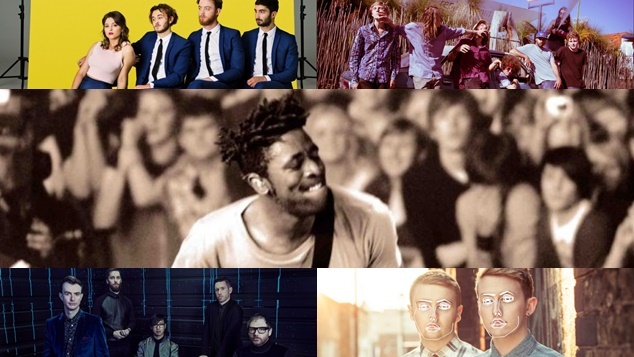 The Southbound festival was cancelled this weekend due to the massive bush fires in the state's south west. Some of the artists who were due to perform at the festival have volunteered their time for a charity gig that will raise money for those effected by the fires.
Performing at the gig tomorrow night will be Birds of Tokyo, San Cisco, Koi Child, Bloc Party and Disclosure.
The latest news from the organisers is the show is close to selling out, so move quickly if you want to show your support.
---
 Media Release
People of WA have rallied in an unprecedented fashion, snapping up tickets to the Lord Mayor's Distress Relief Fund – Waroona and Districts Fire Relief Appeal 2016 in a matter of hours, the show is close to selling out, with all profits from the Event to go to the Perth Lord Mayor's Bushfire Appeal.
We are excited to be able to welcome San Cisco and Koi Child to the previously announced line up and have set times now locked in:
 
GATES OPEN 5PM
Koi child                      5.20 ­ 5.50
Changeover                 5.50 ­ 6.10
San Cisco                     6.10 ­7.50
Changeover                 6.50 – 7.10
Birds Of Tokyo            7.10 – 8.10
Changeover                 8.10 ­ 8.30
Bloc Party                   8.30 ­ 9.30
Changeover                 9- 30 – 9.45
Disclosure DJ Set        9:45 – 11.00
Sunday 10th January 
HBF Stadium Perth
Tickets are $99 from here: http://www.ticketmaster.com.au/event/130050298DBF22E9
 
There are so many organisations and individuals who are putting in their time to make this event happen, and we want to make a special mention of, and thank you to VenuesWest, Concert & Corporate Lighting, Audio Technic, Lounge Backline, St Johns Ambulance & Ultimo Catering.
Our hearts go out to the local communities and families, and all of the people who are currently stuck in the South West area. Once again Sunset Events encourages everyone to stay safe, show their support and donate to this worthy cause.
 
A number of Southbound patrons have shown incredible generosity at this time wanting to donate their ticket refund to those affected by the fire, you can do this or donate any nominated amount, via our friends at Moshtix if you feel inclined or to a nominated bushfire relief fund (details to follow). Information on full ticket refunds will be available by Wednesday 13th January, which will include further information on how to donate through the moshtix platform.