Speaking Out: Stephen K Amos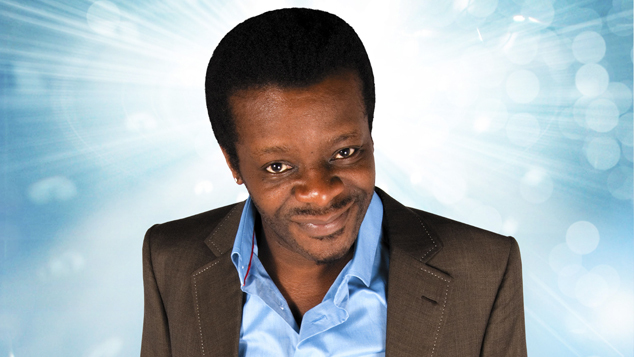 It's surprising that UK comedian Stephen K Amos has never been to Perth. Given his regular appearances on Australian television on shows like the Spicks and Specks you'd be forgiven for thinking that he lived here.
OUTinPerth spoke to Amos during a break from his run at the Melbourne Comedy Festival to quiz about the differences between Australia and England, how his approach to comedy has changed over the years and why he's become an outspoken advocate for gay rights.
'Last year I was here four times, so it looks like I stay for a long time but I'm just here for a month then go away, and I've even been known to be here for a week and then go back to London. It's just I tend to do lots of bits and pieces that show up [on television] over the year, so it looks like I've been here for six months or more.'
Travelling regularly between the UK and Australia has given Amos an opportunity to note the differences between our two nations,
'Obviously there's a British connection with Australia, the food here is generally amazing, the weather is better. I find London to be much more cosmopolitan and more of a melting pot than Australia. That whole thing about Australia being laid back is very true even though it's a stereotype, but once you've got good weather and good beaches people are generally kind of chilled.'
One area where Amos notes a distinct difference is Australia's lagging acknowledgement of same sex unions,
'Well the main difference is it's legal in my country, in England it was passed as law and some people don't like it or accept it, but tough – it's the law. I find it quite extraordinary that in a country that is progressive as Australia that it's been resisted, particularly by your Prime Minister who herself isn't married. You would think that if it's all about family values and faith or whatever, someone who is the leader of your country who herself isn't married and has a partner would be all in favour of the progressive nature of families and the whole idea of what it is to be a family.
'I think the Prime Minister should stand up for what she believes in, that's why I called my show is called Laughter is My Agenda because there is no grey area, with me it's about laughs, but with politicians what they say and what they stand up for may not necessarily be what they believe in.
'Comedy is the one job in the world where I can say what I want, and I have to believe what I say and make jokes about, and have the power of my convictions,
Amos agrees that comedy is one of the last outposts of freedom of speach, 'I absolutely think it is but obviously if you have the luxury of freedom of speech you have to recognise that your audience has freedom of expression. There are a lot of comics out there who do jokes for shock value or say outrageous things but if you can't back it up, then you should expect the audience to react in whatever way they feel.'
'Joking aside, if you can make a captive audience think with the things you say, and provoke with the things you say – as long as you're able to back it up, then that's brilliant. Whether you're a politician or someone wanting to start a rally…If you've got a captive audience then it's your duty to open their eyes rather than just blurting out some propaganda.'
A ground breaking stage in Amos' career is when he declared his own sexuality during a show at Edinburgh Comedy Festival and later made a BAFTA award winning documentary film Batty Man that addressed being gay and black in the UK.
'Injustice, intolerance and hate' , Amos clearly defines the motivators for coming out and embarking on the film project, 'A friend of mine was killed in a homophobic attack, and I didn't know about it until I saw it on the news bulletin and they talked about a body that was found in one of the parks in London and I looked up and they flashed a picture of somebody that I knew and I was just enraged. In the country that I thought was moving towards more and more equality there were still people around who were prepared to physically hurt someone to the point of killing them because of their sexuality.
I went around asking young people, who are the future, about homosexuality, and the responses I got were just alarming – to say the least, so that really drove me.
With over two decades in the comedy field Amos recognises that his comedy has changed over the years,
'In the early days it was all about jazz hands and "Look at me, aren't I funny" and jokes in the traditional kind of set up, punch line and bang! Now, the more I'm confident with the fact that I can make people laugh I can tackle issues like racism and be more introspective and talk about myself. Things that I wouldn't of dreamt of five years ago.'
Stephen K Amos takes over the Astor Theatre from May 10-12 as part of the Perth International Comedy Festival for more info visit www.perthcomedyfest.com.au