St Kilda and Sydney Swans will play AFL Pride match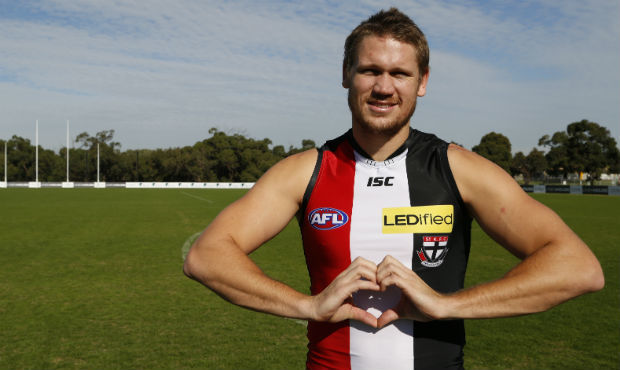 The AFL have announced the game's first pride match for next season, reasserting the football codes support for marriage equality in Australia.
The Sydney Swans and St Kilda will go head-to-head in a match celebrating diversity in the sport and make a statement against discrimination.
The Age reports that the St Kilda Saints have been lobbying league executives for this fixture, successfully booking a home game for August 13 next year.

Out country footballer and Australian Greens candidate Jason Ball is said to have inspired the match, according to AFL Chief executive Matt Finnis.
Mr Ball was the first player to come out as gay in the public arena. Since then his home club, Yarra Glen, have held a Pride Cup in their home state of Victoria.
Mr Finnis hopes that hosting matches like this one next year will help dispel the notion that LGBTIQ people are not welcome in professional sport.
"Research also shows higher levels of anxiety, mental illness and suicide rates particularly amongst younger people," Mr Finnis said, "and that's something which we should all be motivated to counter."
"For us this is just one small thing we can do to help turn that around."
The Pride match will be resplendent with a rainbow painted field, as well as Pride themed uniforms for the players on each team.
OIP Staff