Study shows people who surgically transition need less mental health help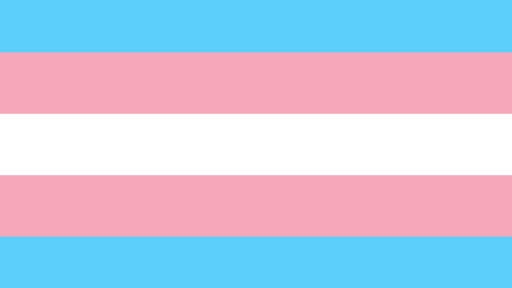 On August 1 2020 The American Journal of Psychiatry published a correction to the research highlighted in this article.
Following it's initial publication the journal received many letters questioning the statistical methodology of the study and after reviewing their work the researchers found that; "the results demonstrated no advantage of surgery in relation to subsequent mood or anxiety disorder-related health care visits or prescriptions or hospitalizations following suicide attempts in that comparison."  The authors conceded that the results of their analysis had been overstated. 
A new study from Yale University has shown that transgender people who undergo gender affirming surgery are less likely to need mental health services.

The study published in the American Journal of Psychiatry is believed to be a world-first study that has looked at the long term benefits of hormone therapy, undergoing gender affirming surgery, and the benefits to mental health.
Researchers used 10 years of medical data for the entire population of Sweden, and compared this with medical outcomes between 2005 and 2015 for transgender individuals in Sweden who had received a diagnosis of "gender incongruence".
While more than 95 percent of the transgender individuals who had surgery also received hormone therapy, the researchers found that hormone therapy alone did not significantly reduce the likelihood of mental health therapy visits and psychiatric medications for individuals diagnosed with gender incongruence.
For those who underwent surgery, however, the likelihood that they would receive mental health treatment for depression and anxiety disorders was reduced by 8 percent for each year after the procedure, the study found.
"We know that transgender individuals are at higher risk of psychological distress than the general population due to stigma-related stress and stress associated with a lack of affirmation of their gender identity," said co-author John Pachankis, the Susan Dwight Bliss Associate Professor of Public Health at the Yale School of Public Health.
"No longer can we say that we lack high-quality evidence of the benefits of providing gender-affirming surgeries to transgender individuals who seek them."
Richard Bränström, an associate professor at the Karolinska Institutet in Sweden and visiting professor at the Yale School of Public Health, co-authored the study.
An estimated 1 million to 1.5 million individuals in the United States alone are believed to identify as transgender. Although gender-affirming surgeries are medically recommended for individuals experiencing gender incongruence who desire such treatments, such care remains unavailable or unaffordable in some U.S. states and in many countries around the world.
Denial of surgery increases the likelihood that transgender individuals will seek alternate treatments such as unsupervised use of hormone medication or risky surgeries that exacerbate health risks. Lack of access to appropriate care can also heighten mental health distress, including elevating the risk of suicide for transgender individuals, the study said.
The study's findings—linking gender-affirming surgeries with significant reductions in mental health care—"should help inform policymakers of the cost effectiveness of gender-affirming treatments given the very high cost of mental health problems to society," Pachankis said.
The study analyzed medical outcomes between 2005 and 2015 for 2,679 individuals in Sweden who had received a diagnosis of gender incongruence.
The study also found that transgender individuals seeking gender-affirming care:
were six times more likely to have a mood or anxiety disorder than the general population.
three times as likely to be prescribed antidepressants and antianxiety medications.
more than six times as likely to attempt suicide resulting in hospitalization.
"Despite the reductions in mental health care following gender-affirming surgery, the prevalence of mental health treatment for transgender individuals continued to exceed that of the general population," Bränström said. "The data identify a clear need for expanding mental health support and other treatment options for this increasingly visible segment of the global population."
OUTinPerth previously referenced this study in relation to calls for Medicare to cover surgery costs for transgender people in Australia. 
---