Tasmania: Anti-Gay Airbnb Ad Causes Controversy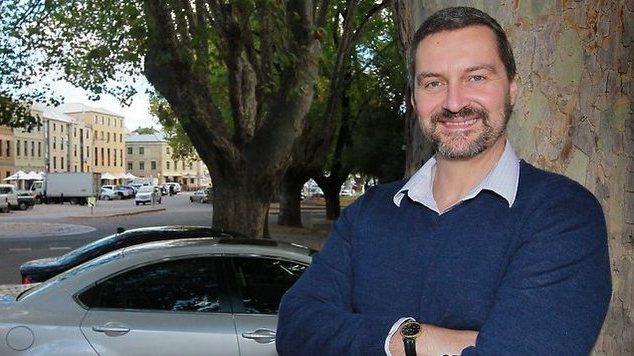 In Tasmania, an advertisement on the accommodation website Airbnb has attracted controversy for its exclusion of gay couples.
Airbnb allows homeowners with a spare room or domicile to offer their facilities to travellers and holidaygoers as an alternative to hotels and hostels.
One advertisement for a space in the Hobart suburb of Battery Point was said to be breaching Airbnb and Tourism Tasmania standards by stating that same sex couples were not welcome.
The couple's advertisement read in part: "We prefer not to host GLB couples."
Rodney Croome, Tasmanian Gay and Lesbian Rights Group spokesperson stated that the advertisement was breaching ethical and legal standards.
"Discrimination of this kind is morally wrong, and illegal under the Tasmanian Anti-Discrimination Act." Mr. Croome said.
"The state Anti-Discrimination Tribunal has defined discrimination in accommodation very broadly, and this definition clearly includes Airbnbs.
"This is also very bad for tourism because it sends the message that gay, lesbian and bisexual visitors aren't welcome in Tasmania.
"Over the years Tourism Tasmania has worked hard to improve Tasmania's reputation but it takes just one bad apple to jeopardise this good work.
"I urge the Airbnb's administration to take down the ad, and for Tourism Tasmania to revisit the issue of discrimination in the tourism industry."
An Airbnb spokesperson told the Sunday Tasmanian that the website has a "zero tolerance" policy for discrimination.
Tasmanian Anti-Discrimination Commissioner Robin Banks reportedly said that Airbnb operators should be subject to the same restrictions and standards as commercial accommodation.
Earlier in the year, a number of tourism operators called on the state government to regulate the increasing operators unaccredited accommodation using services including in particular Airbnb.
Tasmanian Hospitality Association general manager Steve Old told The Examiner "They have none of the safeguards that legitimate accommodation facilities must have as a proper regulated business."