Tegan and Sara cancel Australian tour and Mardi Gras appearance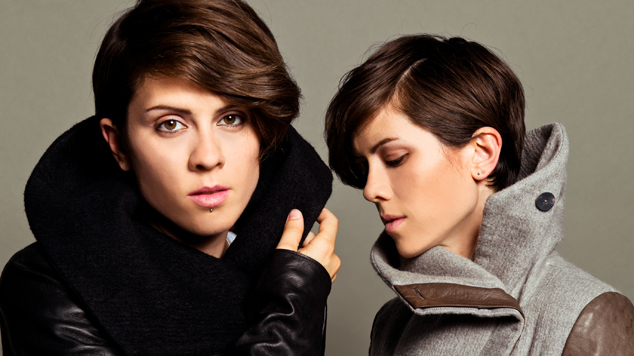 Tegan and Sara have canceled their Australian tour just days before it was due to commence.
Originally set to return to Australia next week for shows in Brisbane, Adelaide, Sydney and Melbourne, to promote their 8th studio album Love You To Death the Canadian duo were advised by their GP to postpone the tour after Tegan lost her voice.
In a letter to her Australian fans Tegan said she was sad that the Australian tour would be cancelled.

'"I became very ill on the final days of our European tour in February, and even while taking antibiotics and steroids, I still lost my voice completely. After a second round of antibiotics and steroids upon returning home last week, I still have not recovered my voice or received a clean bill of health.
"At the recommendation of my GP, I have decided to postpone our Australian and New Zealand tour to continue my recovery and ensure I don't do longer-term damage to my singing voice and health.
The musician said that during their long career the duo had cancelled very few shows and she felt sorry for fans who were looking forward to seeing them, especially those who had traveled great distances.
"It is a point of pride that we always follow through with our commitments, and in 17 years of touring I can count on one hand the number of shows we've had to cancel. I send our deep apologies to our fans, our team in Australia and New Zealand, as well as our promoters.
"To fans who have made travel plans and those who will be disappointed to hear this news, please know that we will be missing you all this coming week and promise to make it up to you soon." Tegan wrote.
The sisters were also booked to be the headline act for this weekend's Mardi Gras party in Sydney.
Mardi Gras said they are currently speaking to a number of artists to join the entertainment line-up on Saturday night but assured revelers that they still have a great line-up.
The Veronicas, Steve Grand, Nat Conway, Peyton, Luke Antony and Hannah Macklin are set to perform alongside international and local DJ's, wild performances, pop-up happenings and an incredible stage and lighting design.