Terry Healy on why he wants to be in parliament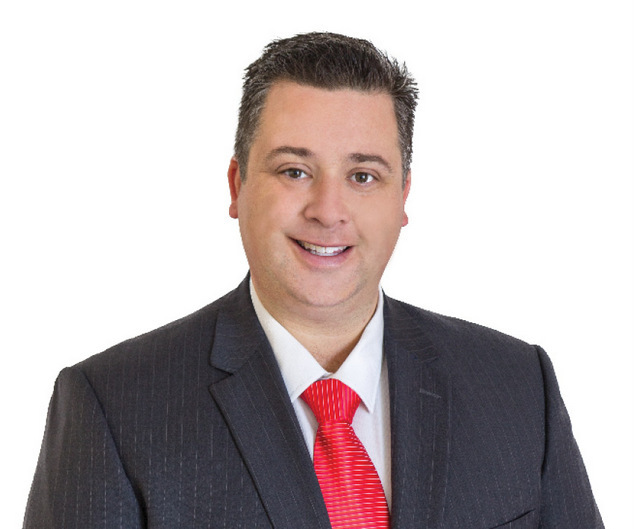 Earlier this year we published an interview with Perth Abetz MLA, the member for Southern River, who outlined his opposition to marriage equality and his concerns about the Safe Schools program.
In our December issue we hear from one of the aspiring politicians who hopes to unseat Abetz at the 2017 state election.
Terry Healy wants to make a difference in education but the High School teacher from Southern River has realized, that to bring about the change he believes is essential, he's going to have to step out of the classroom.
"The tipping point was education funding." Healy told OUTinPerth of his decision to stand for parliament in the seat of Southern River. "I love teaching and never planned to get into politics."

When Healy reflected on the effects of ongoing funding cuts to the education system he decided that it was time to take action and stand up for the priorities he believes are not being addressed by the current government.
The recently married teacher and his wife have just welcomed their first child, making them like many of the young families living in the suburban electorate that's currently represented by two term Liberal Peter Abetz.
"If I can fix education funding and restore respect for schools, and training, and career development – which has had all its funding sucked out over the last eight years – then I can return to being a teacher having improved it." Healy said.
Ten years into his teaching career Healy talked about his love of teaching career development and English. This year he's taken on the role of Year 12 coordinator at Southern River College helping students find apprenticeships or get ready for the journey to University.

Hitting the streets at door knocking voters has been an informative experience for Healy, who has realised that many parents recognized his face and happily shared their concerns.
"People are really unhappy about the current government. We're in the outer suburbs where more and more people have moved into the community and we've had no infrastructure upgrades, people have been lied to about public transport, no schools have been built and services have been cut.
"People are unhappy that things that they have been promised just hasn't been delivered. The biggest concerns is jobs and employment."
Healy said he's a distinctly different candidate to the incumbent member, the outspoken former minister of religion Peter Abetz.
While Abetz has become a leading voice against marriage equality and the Safe Schools Coalition, Healy has conducted same sex weddings and seen firsthand the positive outcomes the Safe Schools program delivers.
Healy also said his experience of talking to people in Southern River has shown that people are not concerned about the issues Abetz spends a lot of time focusing on.
"Nobody has raised the issue of kids having two Dads, or Safe Schools, or prostitution. Nobody has raised them, but I'll be honest – they know that he raises them; while in eight years we have no primary school built here, and in eight years there's been no train station."
"People are been duped a couple of times, but they're starting to wise up and realise that the local member is spending his time on issues that are not relevant to them." Healy said.
Healy shared that he is proud to call himself a Christian and argue that allowing marriage equality is in line with Christian teachings.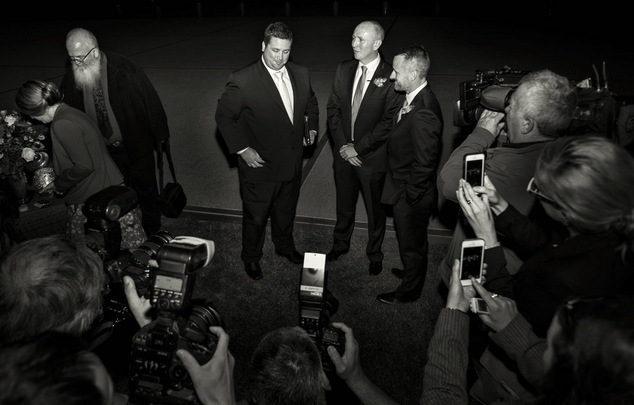 An experienced civil marriage celebrant, Healy said the one wedding he was incredibly proud to officiate was between Stephen Dawson MLC and his partner Dennis Liddlelow. Healy travelled with the couple to the ACT in 2013 when same sex marriage was briefly legal.
A few days later the High Court declared the ACT's marriage laws invalid, but Healy said he looks forward to a time when same sex weddings will be legalised.
Graeme Watson