The Coalition for Marriage's Mums wrote a letter to my Dad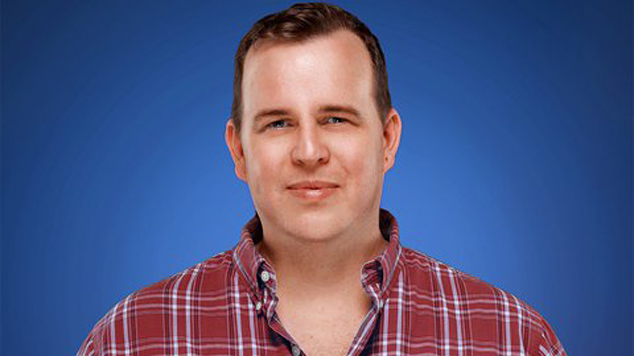 OPINION
My Dad got a letter in the mail yesterday, it's from the Mums featured in the Coalition for Marriage's TV ads.
Heidi McIvor, Pansy Lai and Cella White, alongside Marijke Rancie's letter said voting 'Yes' in the marriage postal survey would inevitably lead to compulsory radical LGBTIQ sex and gender education programs in classrooms.
"It's how the law works," the quartet declared.
In their letter they implored my Dad, George, to vote 'No' urging him to "push back" while there was still time.
"Together, we can stop this radical gay lobbyist agenda," they urged.
My Dad was born in 1935, the demographic that is probably most likely to support the 'No' campaign. He's fairly conservative in his views, many years ago we agreed to stop having discussion about immigration policy, because they'd descend into family quarrels within minutes.
He once told me that he was very worried about my younger brother having a girlfriend and not seeming to have any interest in getting married. It troubled him. At the time I was about to tell him that I was gay, something that had to wait a little longer in our relationship to be shared, because I was unsure about how he'd take the news.
When he did find out though, he was embracing, and welcoming of my partner. They became great mates and even worked together in my family's small business.
At my fortieth birthday, we went out and had a family dinner at a local Chinese restaurant. A few friends joined my large family group. As we were getting ready to leave the restaurant, one of my friends dropped that we were heading to The Court Hotel, Perth's longstanding gay venue.
'We'll come along for a drink too," my Mum chimed in. I gulped, I struggled to imagine my Dad, in his nice suit, heading down to The Court. But he came down and had some beers and hung out, and watched as drag queen Hannah Conda dragged me on stage and got hundreds of people to sing me "Happy Birthday."
The next day, my Dad phoned me, something that was very very unusual for him. He called and said he'd had a great time at The Court Hotel, and noted that there was a real sense of community and friendliness.
Community is something central to my Dad's life, he's been given the highest honours by his Lions Club, something he was involved in for decades. He used to give up his nights to volunteer with people who had difficulty reading and writing, becoming a mentor for adult literacy, and even in his seventies was busy volunteering on community projects.
My Dad isn't voting in the marriage postal survey. He died early last year, following a heart surgery operation.
I'm not sure how my late father has suddenly ended up on a mailing list for the Coalition for Marriage.
Listening to the red herring arguments of the 'no' campaign for the last few months has been insulting, having Cella White, Pansy Lai, Marijke Rancie and Heidi McIvor write to my dead parent takes it to another level.
After my Dad passed away, we discovered a manuscript among his papers. He'd written down the journey of his life from a young boy in Scotland, to being in London during the dark days of World War II. His own mother died when he was just a boy, and he was largely raised by an aunt in Scotland.
At the start of my Dad's life, people used to fetch water from the well, and houses were lit by candles and gas lights. In his final years he loved the internet and Facebook.  It strikes me that technology had such massive changes over my father's lifetime.
Attitudes changed too, and my Dad, like many older Australians, recognised qualities in LGBTI relationships that matched the values he want protected in society. A commitment to family, a focus on community, and devotion to each other.
Hopefully one day soon I will get to marry my partner, it's nearly 18 years since we first met and he became part of my family. Sadly my Dad won't be there, like he was for my brother and sister's weddings. Australia's slow walk towards equality did not make it time for my family.
If my Dad was still with us, I'm confident he would be voting yes, hiring a kilt and preparing a speech.
Graeme Watson
---
Support OUTinPerth
Thanks for reading OUTinPerth. We can only create LGBTIQA+ focused media with your help.
If you can help support our work, please consider assisting us through a one-off contribution to our GoFundMe campaign, or a regular contribution through our Patreon appeal.
Tags: ACL, Australian Christian Lobby, authorised by Lyle Shelton, Cella White, Heidi McIvor, letters to dead parents, Marijke Rancie, Marriage, marriage equality, Pansy Lai, queer, Same Sex Marriage