'The Sixth Commandment' brings a terrifying true story to the screen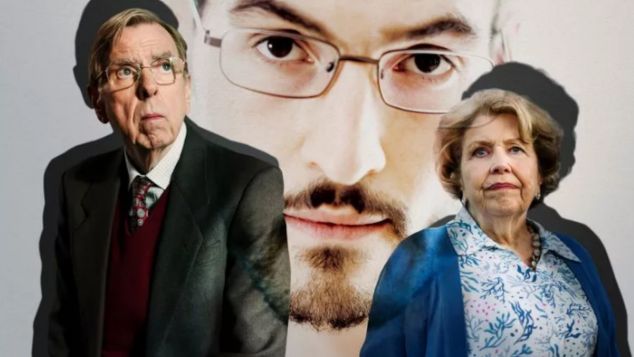 Four-part miniseries The Sixth Commandment shares the true crime story of the 2015 death of Peter Farquhar and the subsequent passing of his neighbour Ann Moore-Martin.
Living in the peaceful village of Maids Moreton, Buckinghamshire both were deeply religious and pillars of the local community. Farquhar was an evangelical Christian who was also a lay minister. He was also gay but lived a celibate life.
After a long career in secondary education, he announced his retirement and moved on to the next stage of his life. He began doing a little teaching at a university and published a novel that he'd written years earlier. But the students who entered his life at the university would change his destiny and those around him with tragic and shocking consequences.
At the university he met an awkward student named Martyn Smith, who later became a boarder in Farquhar's house. He also met Ben Field, a charismatic young man who shared his love of writing and practicing religion. Soon they were in a relationship, a development that surprised his friends and family.
As Farquhar's health suddenly begins to deteriorate, and his mental faculties are questioned, the younger man is there to help him. But all is not what it seems, and later police would discover one of the most disturbing and chilling crimes had been occurring.
Timothy Spall excels with his portrayal of Farquhar, he's one of Britain's great actors and in recent years he's been delivering exceptional work. He's joined by an acclaimed cast that includes Anne Reid, Sheila Hancock, Annabel Scholey and Ben Bailey Smith. Éanna Hardwicke, who previously appeared in Normal People, takes on the role of the disturbed Ben Field.
It's uncomfortable watching, and while this real-life tale is horrifying, the performances of a talent cast hold your attention.
The Sixth Commandment is streaming on FOXTEL.
Graeme Watson 
---

You can support our work by subscribing to our Patreon
or contributing to our GoFundMe campaign.