Theatre's new generation recognised by Helpmann Award nod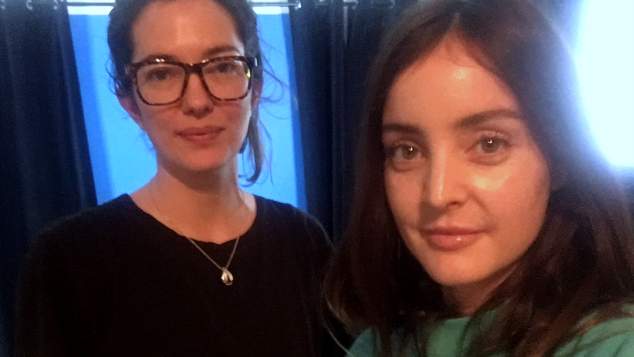 When the nominations of the 2018 Helpmann Awards were read out hosts asked the assembled crowd of theatre industry members and media to hold their applause and reactions to the end of each round of nominees.
When it came time to see which productions from the last year had been nominated for Best Play in Australia there were familiar names, The Sydney Theatre Company was named three times, one of their works a collaboration with The Melbourne Theatre Company, followed by Melbourne's Malthouse Theatre, and then there was a name that drew a rare of immediate applause from the local crowd.
The Irresistible,  a play created via a collaboration by two small Western Australian independent theatre ensembles, was in the running to win a Helpmann. The other nominee, Laser Break Man – a collaboration between the Brisbane Festival, La Boite Theatre Company and Dead Puppet Society would have to wait a moment while the local crowd showed an enthusiastic response.
The awards celebrate the best of live performance in Australian encompassing theatre, ballet, opera, comedy and other forms of stage performance.
To create The Irresistible Writer-Director Zoe Pepper's Side Pony Productions teamed up with The Last Great Hunt Collective. The play was created by Pepper alongside 'hunters' Tim Watts and Adriane Daff. The play enjoyed a highly acclaimed season at PICA in 2017.
For Director Zoe Pepper she found out about the nomination in a flood of text messages.
"I was in a movie and when I came out there were all these messages." Pepper shared.
Collaborator Adriane Daff similarly was taken by surprise by the news. "I didn't even know it was happening that night, I was out walking the dog when some sent me a text message. It wasn't even on my radar that they were being announced.
Pepper said the production had been taken aback by the recognition. "When you look at all the other nominees in the category they're all major heavy hitting companies so we have great pride in being nominated alongside them."
Over the last few years both companies have put out a series of acclaimed productions, and many of them have toured around Australia and internationally.
Daff said for The Last Great Hunt their ambition has not necessarily been to perform on bigger stages, but to perform their work to more audiences.
"It's about taking your product to more people, even if not necessarily about the stage getting bigger – but the audiences getting bigger. The great thing about a nomination like this is more people will hear about this show and hopefully will want to bring it to their neck of the woods." Daff said. "It's exciting to think about other audiences getting to see it as well."
While many small independent theatre companies have developed work in Perth that has been acclaimed by local audiences and critic – artists like Pepper, Daff and their contemporaries Tim Watts, Jeffrey Jay Fowler have excelled at getting their work sees in other cities. Between them productions like Fag/Stag, The Adventures of Alvin Sputnik, Bruce and The Pride have enjoyed repeated stagings.
"You put so much work into developing work, the idea of having a two or three week season and then putting it to bed is a little heartbreaking." Pepper said. "You always dream that it's going to have a life beyond the opening season."
Since The Irresistible was first performed in Perth it has also joined a short season in Brisbane. The team are continuing to work together and there currently in Sydney working on a feature film project.
This year, the winners of the 2018 Helpmann Awards will be announced at two events over two big nights. Both events will be directed by one of Australia's most internationally renowned producers, Olivier and MTV Award winner, choreographer and director David Atkins.
This year, for the first time, the Helpmann Awards will be broadcast live across the country, exclusively on the ABC.
The first part of the festivities will take place at Sydney's Town Hall on Sunday 15th July. It'll be an up close, industry-insider event at cocktail hour celebrating the very best creative, designer and supporting roles and will include awards for Best Presentation for Children, Best Regional Touring Production and Best Special Event.
Act I of the awards will be hosted by celebrated broadcaster, director, producer, actor, advisor and artistic director Rhoda Roberts and Michael Lynch, one of Australia's most experienced and internationally renowned Arts Administrators.
The titans of musical direction, Vanessa Scammell and Max Lambert, will play on dual grand pianos.  Performers will include Chloe Dallimore and Amanda Laing, musical theatre rising star Georgina Hopson, Sydney Youth Orchestra quintet, and dynamic operatic duo Jenny Lui and Andrew Jones.
The second act of the awards will occur the following evening at Sydney's Capitol Theatre Sydney, which is currently home to Priscilla Queen of the Desert The Musical. This black Tie event will present Awards in all live performance genres along with celebrating the 2017 Centenary JC Williamson and Sue Nattrass Award recipients, and honouring colleagues In Memoriam.
Hosts for the night include Olivier & Tony Nominee, performer and writer, Tony Sheldon; acclaimed choreographer Raphael Bonachela; the multiple Helpmann Award winning mezzo soprano Jacqueline Dark and celebrated musical theatre star and TV host David Campbell.
Performances will include a vivacious 'stampede of sass' with the cast of Priscilla Queen of the Desert The Musical performing It's Raining Men and an evocative duet from ab [intra] with electrifying Sydney Dance Company dancers Davide Di Giovanni and Charmene Yap.
The stars from the celebrated new Australian musical Muriel's Wedding, Maggie McKenna and Madeleine Jones, will perform Amazing as their characters, Muriel and Rhonda, affirm their new friendship.
Triple ARIA award winners, the quiet achievers of Australian pop My Friend the Chocolate Cake, with David Bridie, Helen Mountfort and Hope Csutoros will perform the entrancing Weep as part of the In Memoriam.
The Helpmann Awards Act II will broadcast live from the Capitol Theatre on ABC on Monday 16 July at 9.30pm. Highlight from the previous night, Act I, will also be part of the broadcast.
Don't miss the showbiz night of nights presented live in Sydney and on ABC TV Monday 16 July 9.30pm. Catch up anytime on ABC iview.
Graeme Watson
---