'All Things Queer' gets ready for Radiothon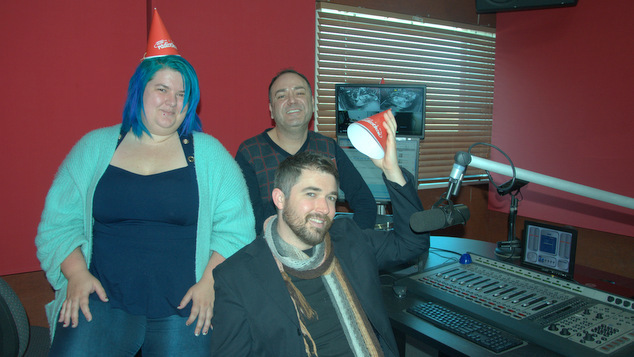 RTRFM 92.1's annual fundraising event is inviting listeners to 'Come To The Party' this year, running events and special programming this August to support 92.1.
We caught up with our friends from All Things Queer Roscoe Holyoake, Antonino Tati and Harriet Kenny to find out what they will be bringing to the party.
"This year RTRFM's Radiothon will be focusing on how the station has changed people's lives. Throughout the Radiothon week you'll be hearing stories of people's live who have been affected by RTRFM," Holyoake said.
"We personally think the station is of incredible importance, particularly to the queer community to be able to get our voice across without having commercial influence."
Holyoake says the show will be filled with music from queer artists and a whole lot of fun.
"It'll be a morning party!"
The event asks listeners to subscribe to the station each year during Radiothon to support the long-standing community based broadcaster that caters to niche audiences across Perth – including the LGBTIQ+ community.
"The theme of Radiothon in 2016 is Come To The Party so we're looking at it two-fold. Come to the party and subscribe to the station to keep it alive and also to come to the party literally and enjoy all the events," Tati said.
Tati and Kenny are looking forward to their first Radiothon broadcast along with Roscoe, regular presenter Graham Douglas-Meyer and Dure Khan. The team will be joined by a cast of special guests throughout the morning.
Tune in to All Things Queer, 11am Mondays on RTRFM 92.1. Radiothon will be taking over the station August 12 to 21. Don't miss the Radiothon Party at venues across Northbridge Saturday August 13th.
Leigh Hill