Ugandan President met With Protest in London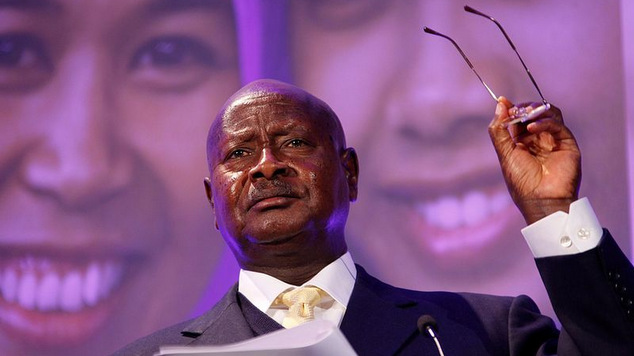 President Yoweri Museveni arrived in the UK on May 6th for the UK-Uganda Business Forum with Uganda's Minister of Foreign Affairs, Sam Kutesa.
The forum was hosted by the UK Foreign and Commonwealth Office. On Wednesday evening President Museveni gave a speech at a venue in Buckingham Gate, Westminster.
The President was met with a protest by the African LGBT group Out and Proud, with support from fellow organizations Stop AIDs and the Peter Tatchell Foundation outside of the building.
President Museveni in February of this year signed a bill into law making gay sex punishable by prison sentences, including fourteen years for 'repeat offenders'.
A number of organizations worldwide have halted or reduced their financial aid to the country in response to the controversial laws.