Uniting Church group describe new bill as "a form of apartheid"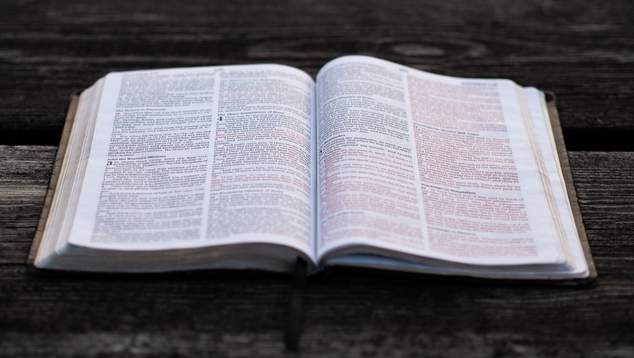 A Christian group have voiced their opposition the government's latest proposal for religious freedom laws describing it as akin to apartheid.
The Uniting Church's LGBTI group, Uniting Network, says the latest legislation put forward by Attorney-General Christian Porter fails to provide protection from discrimination for religious people, but instead sets out the rights for religious people and religious organisations to actively discriminate against others.
The group argues that a close reading of the bill's explanatory notes reveals that the purpose of the legislation aimed at  allowing discrimination against the LGBTIQ community, not only in the workforce but also in access to health care.
When the Attorney General announced the new wording for the bill on Monday morning he told the media that under the new proposal a medical doctor can withhold medical services from a transgender patient on religious grounds, and by implication the entire LGBTIQ community, as long as they are consistent in withdrawing services.
"In the explanatory notes paragraph 549, an example is given that a doctor can make negative and inappropriate comments to a transgender patient, that is not medically necessary with immunity. By implication the same approach can be taken to all LGBTIQ persons." Uniting Network said.
Jason Masters, National Secretary of the organisation said the government was creating legislation that would lead to poorer health outcomes for LGBTIQ+ people.
"This legislation will no doubt lead to poorer health outcomes and increased costs for the LGBTIQ community."
Co-convenor Rev. Peter Grayson-Weeks said the group saw the government's proposal as being completely at odds with the teachings of Christ.
"The vast majority of services to the Australian public received from religious organisations are through their service delivery arms that receive significant tax-payer funding or taxpayer benefits (ie tax relief). The Australian government is proposing to use the taxpayer to support the establishment of a system of apartheid in Australia." Reverend Grayson-Weeks said.
"Instead of segregation by race or skin colour the Australian government is creating a system of
state-sponsored segregation based on sexual orientation.
"It is our view that this is totally against the wisdom and teaching of Jesus Christ."
Uniting Network said they will make a further full submission to this current exposure draft by the deadline, but at this early stage in the process are calling out the Australian Government for their proposed actions and we call on all members of Parliament to urgently review their conscience as to whether they really wish to pass laws that create the largest level of authorised discrimination in Australia's modern history.
Jason Masters noted that they were supportive of protecting religious belief, but the government's latest draft of the bill was even worse than the first iteration.
"There has also been an ongoing failure of the Morrison Government to effectively and honestly engage with the LGBTIQ and LGBTIQ people of faith communities throughout this process. We support reasonable laws to protect people from discrimination based on a person's religion, the shield approach.
"We do not support the right for religious people, such as ourselves to have a sword to discriminate against other. This is why Uniting Network believe the best approach is a fully developed Bill of Human Rights."
Rev Grayson-Weeks  said if the government wanted to bring in this form of discrimination into Australian society it would no longer be appropriate for religious bodies to receive tax free status.
"If the Morrison Government wishes to proceed with such level of discrimination then there should be no tax-payer benefit (government contracts, grants, tax benefits etc) received by religious organisations who use that funding to actively discriminate against others in the Australian society." the religious leader said.
OIP Staff
---