What music were we listening to in the '80s?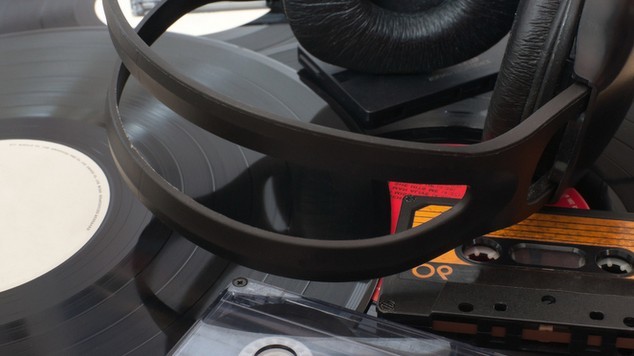 This Friday Connections Nightclub marks it's 40 year history with the second of it's Decadance parties. This time round 'Electric Dreams' is celebrating the club's second decade between 1985 – 1995.
So what tunes were we really listening to in gay venues in the late 80's? We headed into the archives to see what songs were written about all those years ago.
It was during this decade that Perth's long running gay newspaper The Westside Observer launched. The first issue hit the streets on August 4th 1987. Costing a dollar, the A5 sized black and white magazine included lists of the top tunes plated at both Connections and The Red Lion.
Connections  top 10 playlist included Jody Watley's 'I'm Looking for a New Love' and Euro-club hit 'Love and Devotion' by Michael Bow.
Most of the tunes that were being played in the club are much lesser known.
They include The Italian Boys' 'Forever Lovers', Off's 'Electric Salsa', John Kydd's version of 'Up the Ladder to the Roof', Katmandu's 'Hooked on Voices', Lola's 'Wax on the Van' and Secret Ties' 'Dancing in my Sleep'.
One tune on the list, Whitney Houston's 'I Wanna Dance with Somebody', is still getting played fairly regularly 28 years later.
But the inclusion of  Aussie pub rockers 'Party Boys 'cover of John Kongos' 'He's Gonna Step on you Again' is a surprise.
Back in '87 three Aussie bands released covers of this tune at the same time. Alongside the Party Boys version there was also a popular recording by The Chantoozies and rock band Exploding White Mice also released the song.
Over on Aberdeen Street at The Red Lion (now sports bar The Game) they also proclaimed a love for Whitney Houston and Michael Bow.
Also on their hit list was Mel and Kim's 'Respectable', 'Kinky Go's 'Gimme the Love', Man to Man's 'I Need a Man, Dead or Alive's 'Hooked on Love' and 'Something in My House', Lime's 'Gold Digger', Robby Hood's 'Moovin On', George Michael's 'I Want Your Sex', ABC's 'When Smokey Sings' and closing off their list is Pet Shop Boys with 'It's a Sin'.
Fast forward to the December issue in '87 and the Connections DJs are into Boytronic's 'I Will Survive', Noho's 'Touch', S. 50's 'Input, 'Shy Rose with 'I Cry for You', Sons of Chopin's 'The Road to Hemingway' and Sonia's 'Life Dance'.
Madonna's former producer Jellybean makes the list with 'Who Found Who' alongside Finzy Kontini's 'Cha Cha Cha' and soul singer Luther Vandross is popular with 'I Really Didn't Mean It'. Lost classic 'Let Your Body Learn' by Nitzer Ebb also makes the list.
Meanwhile the Red Lion crew profess devotion for , The Communards' ' Never Can Say Goodbye', 'Madonna's 'Causing a Commotion' and the INXS hit 'Need You Tonight'.
Also on the list is Johnny Hates Jazz with 'I Don't Want to be a Hero', ABC with 'The Night Your Murdered Love', and Rick Astley's 'Never Gonna Give You Up' -long before rick-rolling was a thing.
Michael Jackson's 'The Way You Make Me Feel' is on high rotation alongside Jo Jo and the Real People with 'Lady Marmalade', Sinitta's 'Toy Boy' and Modern Rocketry with 'Deeper 'n' Deeper.
In 1998 local DJ Robert Fletcher starts writing for the newspaper making month recommendations.
In April '88 Fletcher recommends Alexander O'Neal's album 'Hearsax' and the 12 inch versions of Eric B and Rakim's 'Paid in Full (Coldcut's Paid in Full Remix)', Mel and Kim's last ever track 'That's the Way it Is',and a song from their production team Stock Aitken and Waterman, 'Packjamed with the Party Posse'.
In August '88 when the newspaper is a year old Fletcher recommends Ofra Haza's 'Im Nin' Alu', Ten City's 'Right Back to You', and Scritti Politti's new album 'Provision'.
Fletcher writes that he thinks new album from Scritti Polliti is better than the band's previous record 'Cupid and Psyche 85' and he thinks its assured of cementing their name in the commercial market.
While the record is a hit, 'Cupid and Psyche' will remain the bands most famous release. After this it's be eleven years before the bands third record surfaces.
In the October '88 edition The Four Season's 'Oh What a Night (1988 Remix)' and Yazz's – 'The Only Way is Up', which was produced by UK production duo Coldcut, make the cut.  Former GoGo's member Jane Weidlen's 'Fur' album is also a favourite.
Later editions suggest D-Mob's controversial single 'We Call it Acieeeed', Coldcut's 'Stop This Crazy Thing' and  Yazz's second single 'Stand Up for Your Love Rights' as well as Bomb the Bass with  'Into the Dragon' and La Mix's 'Check This Out'.
When it rolls around to February  1989 the Pet Shop Boys 'Left to My Own Devices', Nitzer Ebb 'Join in the Chant' and Neneh Cherry 'Buffalo Stance' all get a mention.
Cherry's debut single still get's played at Connections, DJ Tim Brown is a big fan of the track. Younger readers may recognise it as the theme to 'Jamie's 15 Minute Meals'.
Want to party like it 1989? Connections is the place to be on Friday night.
image: stock image – Yay Micro