Will 'Married at First Sight' feature a transgender participant in 2020?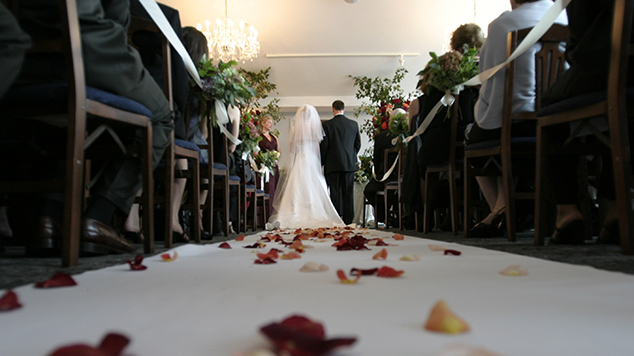 TV industry podcast TV Blackbox have shared their thoughts on reports that Channel Nine's Married at First Sight might feature a transgender participant next year.
On their latest episode the TV Blackbox team discuss a story in the Daily Mail that revealed potential grooms on the show were being asked during the audition process how they felt about tying the knot with someone who has changed gender.
"We'd all been wondering what Married at First Sight would pull out of the bag to make it even bigger, and now we have the answer." said host Rob McKnight.
In 2019 the series was rewarded with high rating after they featured participants who swapped partners and kept secrets from one and other. While the show was a ratings success, TV insiders have been speculating how the series will maintain viewers interest when it returns next year.
Hey Dad! star, actor Sarah Monaghan, who appears on the podcast said that while she was pansexual, and wouldn't care about someone's gender, not everyone felt the same way.
"Some people are very definite, 'I want a man' or 'I want a woman'." Monaghan said, warning that it would be very easy for a person to appear discriminatory on television.
"Even if you had friends who were transgender, and you were open to it, if you come across as anything less than completely open to it on television, you are going to look like a bigoted arsehole."  Monaghan said it could easy look like the producers were setting someone up to look bad.
"I don't think it's going to end well for anybody." Monaghan said.
Colleagues Rob McKnight and Steve Molk said if the plan went ahead they hoped it would be an opportunity for the TV industry to show it had moved on from past reality shows like There's Something About Miriam where contestants were kept in the dark about the gender history of show's central personality.
The team were in agreement that if producers keep a cast members gender identity a secret from someone they were being paired up with it would be a recipe from some pretty horrible television.
The show previously featured a same-sex couple prior to marriage equality being achieved in Australia, the decision to include a same-sex couple was widely criticised.
OIP Staff
---