Women rule the screen at the cinema this December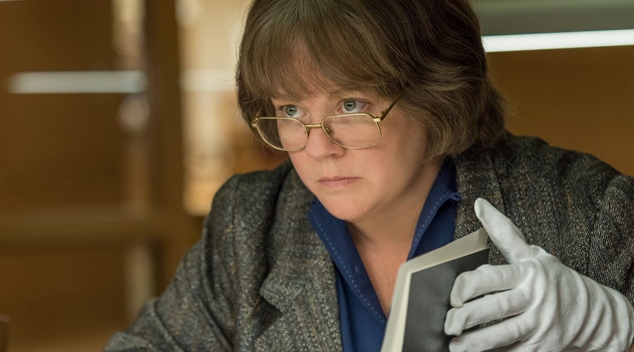 Can You Ever Forgive Me (★★★★★) Melissa McCarthy is brilliant as American author Lee Israel. Making her name in the 1970s and 1980s for writing biographies of famous people such as Katharine Hepburn and Estée Lauder, her books no longer sell. Unemployed, drinking whiskey for breakfast with her cat for company, she admits to liking cats more than humans and her ex-girlfriend calls her "exhausting".
Based on actual events and adapted from Lee Israel's 2008 memoir, director Marielle Heller makes the best of McCarthy's caustic wit as her character forges letters from dead authors such as Noel Coward, Fanny Bryce and Dorothy Parker. Helped by drinking buddy and disreputable but loveable Jack Hock (Richard E Grant), it is them against the world as they con the experts out of their money. Israel died in 2014, but after seeing this incredibly entertaining film, I'm sure everyone will want to forgive her.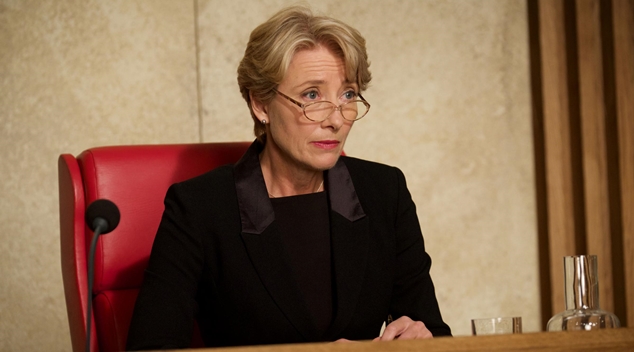 The Children Act (★★★★½), directed by Richard Eyre, features Emma Thompson as High Court judge Fiona Maye. She is dignified and confident as she passes judgement in her court, but when seventeen-year old Adam (Fionn Whitehead) is denied a life-saving blood transfusion by his Jehovah's Witness parents, she falters. Although nearly 18, Adam is still legally a child and Fiona decides to visit him in hospital. This is a decision that will change both their lives. Meanwhile, devotion to her work has taken its toll on her marriage to university professor Jack (Stanley Tucci) who proposes that, even though he still loves her, he wants to have an affair.
At the centre of this powerful drama, Emma Thompson of a tour de force as her personal and professional lives cross over in her character's life. Even after she rules on her decision, the drama continues to reveal multiple complexities.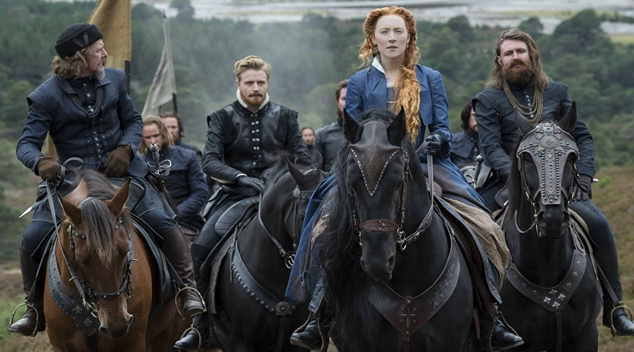 Mary Queen of Scots (★★★★½) Josie Rourke brings to life the relationship between cousins Mary Stuart (Saoirse Ronan) and Elizabeth Tudor (Margot Robbie). Mary returns to Scotland to claim her rightful throne from her regent in 1561 – after being raised a Catholic in France, marrying King Francis of France and then being widowed at the age of 18. The film has been criticised for its historical accuracy because there is no proof that the two ever met although they wrote letters. But the scene between the rival queens is actually the most powerful in the film, thanks to the outstanding performances from Ronan and Robbie.
Both powerful young women have to survive in a brutal male world and need to decide how much marriage would hamper their goals to reign. Full of intrigue, betrayal and sabotage, this epic drama captures a moment when two women ruled despite patriarchy's grip on their world.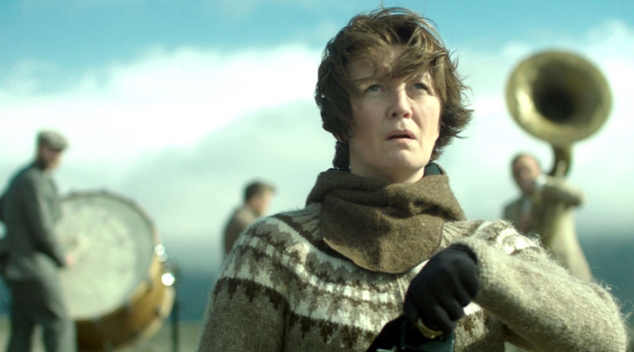 Woman at War (★★★★½) Mild-mannered Halla (Halldóra Geirharðsdóttir) is an eco-warrior who has single-handedly declared war against the massive new power plant being built near her town. In between conducting the local choir and doing Tai Chi, she creatively disrupts the power plant and then jogs across craggy hills, hiding from surveillance helicopters hunting her. In her fifties, she has to reconsider her actions when an application to adopt a 4 year old Ukrainian girl comes to fruition and her twin sister tells her she is going to a yoga retreat.
Directed by Benedikt Erlingsson, this Icelandic comedy/drama is a real treat. In a quirky move, the director has thrown musicians and ethnic singers in the scenes with the actors. Nothing like climbing onto a roof of a tall building to throw flyers and having a three-piece band waiting for you.
Screening at UWA's Somerville 17-23 December and ECU's Joondalup Pines 26-30 December as part of the Perth Festival.
Lezly Herbert