A trio of New York centered documentaries investigate creativity
The Revelation International Film Festival is in full swing and a trio of documentaries provide a trip to New York City touching on the world's of fashion, music and art.
While some cultural milestones are fleeting but leave a big impact, other journeys take a lifetime. These films about a famous fashion editor, a legendary nightclub and a great artist, travels across similar terrain both geographically and historically.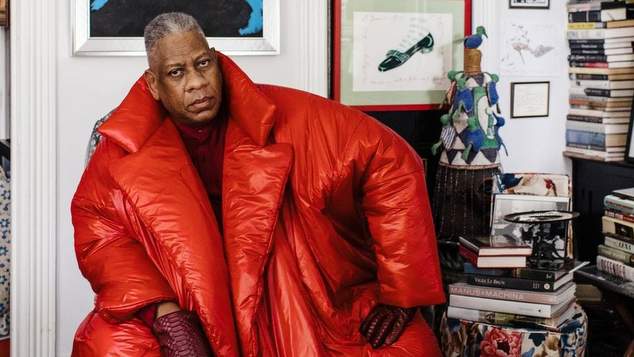 The Gospel According to André | Revelation Film Festival | 8 & 9 July | ★ ★ ★ ★ ★  
"I don't live for fashion, I live for beauty and style." says fashion guru André Leon Talley in the opening moments of Kate Novack's documentary that charts the life of one of Vogue magazine's most well known faces.
Recent years have brought us a string of insights into the world of fashion from The September Issue to Bill Cunningham New York and Diana Vreeland – The Eye Must Travel. Not to mention behind the scenes TV series that have explored the fashion world and best selling memoirs by notable editors including Grace Coddington.
With this documentary we get to revisit that world, this time through the journey of André Leon Talley. The outrageous kaftan wearing fashion reporter who squawks with excitement at the sight of an impeccably dressed woman or the unveiling of the latest creation from a top designer.         
Talley is one of those people who you immediately have a bucket load of assumptions about, he's loud, camp, fashion obsessed and opinionated. This film shows us that he is all of those things and so much more.
Sitting on the porch of his large house in White Plains, Westchester country in New York Talley shouts at tree surgeons removing a large tree from his garden "Watch the shrub!" Talley hollers at the workmen as tree limbs come crashing down.
Later a childhood friend recounts how Talley's grandmother could shout so loud you could hear her two blocks away "Andreeeee Leeeeeon Talleeeeeeeeey!" It's clear that Talley's upbringing in Durham, North Carolina remains with him to this day.
The film charts Talley from his childhood where he admired the weekly fashion parade of everyone wearing their 'Sunday Best' to church, a time he describes as when women had many different hats to show off.
He recalls his early love of Vogue magazine and the french cooking lessons of TV chef Julia Child. He studied French at school, excelling in the subject – but also faced the realities of harsh racism in the USA's segregated south.
His success in learning French got him a place at University, and a scholarship allowed him to study for his master's degree at Brown University. From here he made the move to New York and volunteered at the New York Metropolitan Museum.
At the Metropolitan he was spotted by former Vogue editor Diana Vreeland who had him work as her personal helper on an exhibition. Even today, Talley respectfully refers to her as Mrs Vreeland, decades after the legendary fashion editor has passed. As the film progresses we see what a monumental figure she was in his life.
Impressed with his abilities, Vreeland sets him up with a job at Andy Warhol's Interview magazine – and his journey into the world of fashion and publishing begins – and we as the viewer are taken on a journey through the hedonistic days of Studio 54, the excess and grandeur of the 1980's and the rise of the supermodels.
What this documentary reveals is that Talley is an intriguing character full of contradictions. He was there for the wild partying of the disco era, but says he wasn't down in the basement where they took the drugs or up on Studio 54's balcony where the wild orgies took place.
He's one of the most prominent black men in the US cultural landscape, but he's still been affected by racism throughout his life. He's loud, camp and outrageous but also somewhat conservative, and a traditionalist.
For decades we've seen Talley appear in increasingly over the top clothes, jewelry and turbans, but what is going underneath is far more intriguing.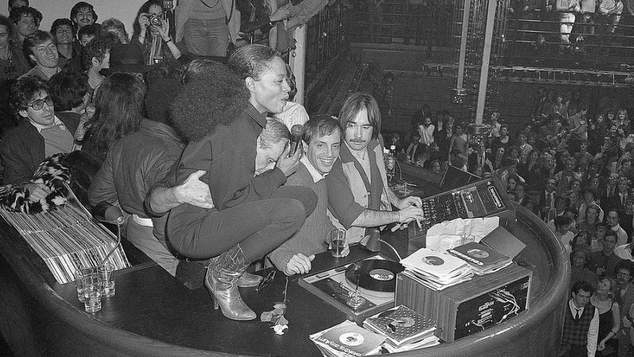 Studio 54 | Revelation Film Festival | 14 & 16 July | ★ ★ ★ ½ 
The story of New York nightclub Studio 54 has been the subject of a watered-down Hollywood movie, countless magazine articles and a couple of books.
The blue-print for nightclubs around the world shone bright but fleetingly in the late 1970's and is remembered as the wild and debaucherous playground where the stars mingled with the everyday people, the only requirement for getting past the velvet rope was you had to have the right look or level of fame.
A former staff member explains how the club's door list worked in Matt Tyrnauer's documentary on the rapid rise and fall of the nightclub.
People could be on the door list to get in – but would still have to pay the entrance fee, or they could be given a complimentary entry, others higher on the list were listed as 'N.F' – signifying they were so important staff we not warned of 'No Fuck-Ups'.
Mick Jagger and Keith Richards would definitely be classed as V.I.P's – the other members of the Rolling Stone's however might be lower of the list and have to pay the fee.
If you're already familiar with the story of Studio 54, it's odd assortment of dance floor characters, it's famous barmen and door staff and it's eventual downfall after the government's Internal Revenue Service busted the owners for skimming mountains of cash off their takings – then there is maybe not a lot of new information to gleam in this film. There is however a new way of hearing the story.
Mark Christopher's 1998 film 54 focused largely on one of the club owners the wild and gregarious Steve Rubell, who was played by actor Mike Meyers. This documentary hears the story from the perspective of his quieter and more introverted business partner Ian Schrager.
The film strips away some of the mystique of the Disco Valhalla – showing us that behind the glitter, mirror ball and disco sounds there were two highly ambitious business men with a dream and a lot of hard working staff members trying to create a magical space.
More interesting, though only touched on at the end of the film, is Schrager's subsequent journey back from failure to success. The Studio 54 experience landed its owners behind bars – but Schrager has survived and thrived, but that much greater success has taken decades.
The film also has it's melancholy moment when recounted Steve Rubell's death from an AIDS related illness and the fact that so many of the people who built, ran and enjoyed the world's greatest disco were gone within just a few years.
 Studio 54 is an entertaining documentary that gives a concise and in-depth recount of the famous club. If you no nothing about the legendary venue – you'll get a lot out of it.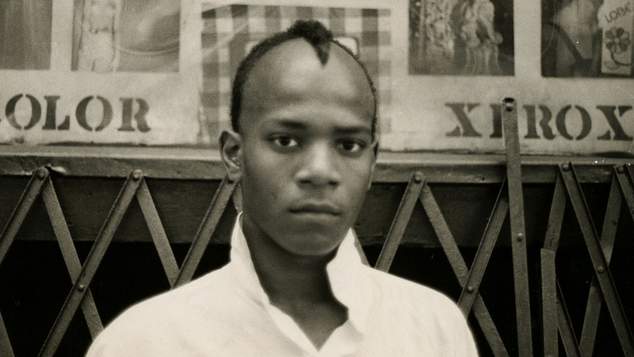 Boom for Real – the late teenage years of Jean-Michel Basquiat | Revelation Film Festival | 15 July | ★ ★ ★ ★ ½ 
Jean-Michel Basquiat is a landmark artist and an intriguing person to find out more about.
This presentation was preceded by a long-short film (27 min) about Australian artist McLean Edwards. It's very clever programming, after 30 minutes of listening to Edwards pontificate about his life and work – Basquiat comes across as the far more interesting painter to find out about.
In her film Sara Driver focuses on a specific period in Basquiat's life, his late teenage years in New York City. It's the late 70's and New York's lower-east side is rundown and dangerous. Punk music is thriving, it's the early days of hip-hop, graffiti culture is in its infancy and many of the great artists, musicians, writers and designers of the last part of the 20th century are wandering the streets with big dreams.
Friends and colleagues share touching and humorous anecdotes about the early days of Basquiat's life, they recall how he was filled with ambitious, how he saw the world differently to other people, and how he slowly picked up different elements from each of them to create his artworks.
What is frustrating about this film is that very little is shared about Basquiat's life before he appeared as a Bohemian hobo on the streets of New York – the narrative that he climbed out of a cardboard box and then started paining on it is romantic but not entirely true to his background.
It's also challenging that large parts of this film take detours into the art movements, venues and politics that were happening at the time. They are relevant and interesting, but we often seem to leave the central character of the film – Basquiat – behind.
The film charts Basquiat's life from his late teenage years to the moment where he broke through a achieved his dream of being a huge internationally acclaimed artist. He died just seven years later. Which leaves me wondering why the director didn't take us on that journey of success.
Sure the elements which lead to his take off are explored well – but we only get a fleeting glimpse of what these disparate elements morphed into. For a life that was so very short – we're left wanting more.
What this film does celebrate is creativity. It showcases a generation who wanted to put their mark on the world and embraced the DIY ethos of the punk movement.
Basquiat was a graffiti artist who was not particularly good at graffiti – nor by any account did he desire to be, he was in a band – but nobody recalls them of being any good, and later critics would argue that some his art was not the best of it's time either.
What is far more important is that as an artist he had something to say, and just getting on with it and doing it is far more important that waiting until you can do it perfectly.   At the end of this film you might question if you really got to know Jean-Michel Basquiat, but you'll have an enormous desire to run from the cinema and create your own mark on the world.
The Revelation International Film Festival is on from July 5 – 18. Head to the festival website for all the screening times.
---