Armie Hammer says Call Me By Your Name sequel is happening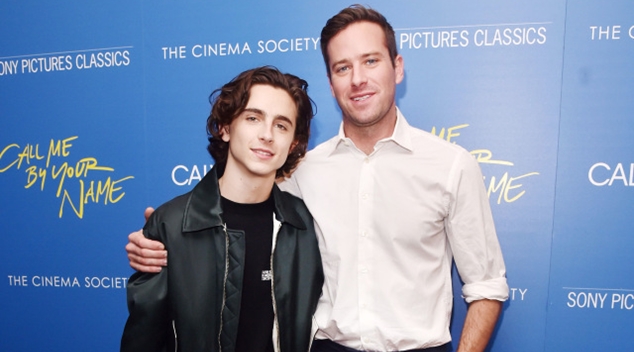 One of the stars of the much-loved Call Me By Your Name has assured fans a sequel is on its way.
The award-winning film follows a moment in time where characters Oliver and Elio meet in 1980s Italy, and share a fleeting romance – based on the novel of the same name by André Aciman.
Armie Hammer, who played Oliver across from Timothée Chalamet's Elio, has told media he is sure a second film will come to fruition.
"It will happen," Hammer told Variety.
"Because there are already people working on it and trying to make it happen."
Director Luca Guadagnino is also working towards a follow-up film, still drawing on the movie's source material.
Speaking to The Guardian earlier this year Guadagnino pointed to the novel's epilogue, which suggests a second chapter in the story of Elio and Oliver.
"The last 40 pages of the book tell you about 20 years in the life of Oliver and Elio. So I started to think about Michael Apted's Up, and the cycle of films (Francois) Truffaut devoted to the character of Antoine Doinel," Guadagnino said.
"Maybe it's not a question of a sequel, it's a question of chronicling everyone in this film. I think seeing these characters grow in the bodies of these actors will be quite fantastic."