Art project 'The Unmissables' highlights missing people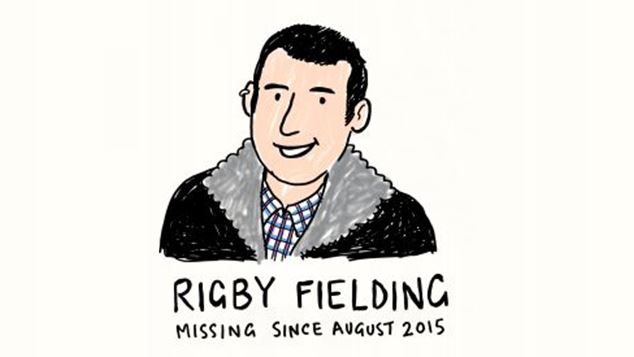 Today marks three years since Perth man Rigby Fielding was last seen.
A member of the LGBTIQ+ communities, he was last seen in Goderich Street in East Perth on Saturday 15th August 2015 and has not made contact with family or friends since. His disappearance was described as out of character.
The 53 year old retired chef was living with his sister and mother in Rockingham but regularly spent time with friends in the city area. Police have been treating his disappearance as a potential homicide since December of 2015, when some personal belongings were located in bush land south of Perth.
Rigby's sister Steph has previously spoken to OUTinPerth about the challenges her family has faced in not knowing what happened to their brother.
"Someone knows what happened to Rig and we are pleading with them  to come forward so that we can have closure and say goodbye to him." Steph said.
Last year Rigby's family signed up to The Unmissables a project which teams families of missing people up with artists and writers to create art works that share the story of missing loved ones.
Steph worked with writer Julie Koh and artists Jeffrey Phillips to create a piece celebrating Rigby's life and personality.
The artwork created can be seen on The Unmissables website alongside many others created for long term missing people. It shares stories of Rigby's childhood, his career success and his disappearance.
Rigby's family is now looking for a wall that the artwork can be painted on. If you can help send us an email.
Watch the video about the mural made for missing man Tej Chitnis.
Graeme Watson
---