Ask Elizabeth: Sex and Intimacy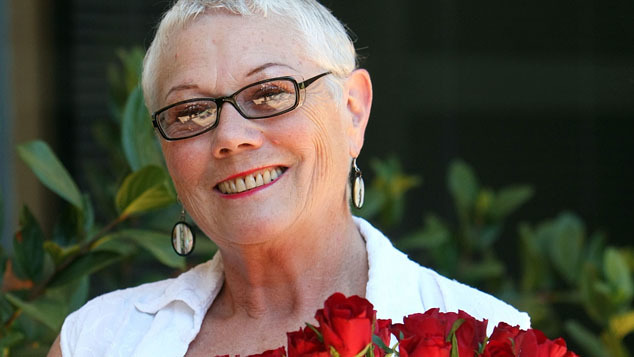 Like so many others, I am confused.  I believe my partner does love me and we have a lot in common: share the same love of music, movies, food, drinks, and friends, whatever. Everything, it seems, instead of sex.  On this level, we just don't seem to be on the same plane. I've tried everything I know but I think our sex is waning. This not only confuses me – if scares the shit out of me.
Sex is of great importance.  We are sexual beings. And most of us have a desire to express ourselves as such.  However, herein lies the paradox.  In casual unions, we don't think of anything other than whether the sex was good or not.  In a relationship, we expect more: we assume that sex is going to create intimacy; we are going to be eternally satisfied.
It could be said that, in our society, it is unfortunate that we often correlate sex and intimacy.  Intimacy is so much more: it involves personal emotional closeness; it is the quality of a relationship in which persons come to know the inner person of another through being understood and understanding.  We can be intimate with someone without having sex and, conversely, having sex does not necessarily produce intimacy.

If we miss out on the understanding of intimacy, two things can happen.  Firstly, we avoid sex unless we are sure we can 'turn on', so we miss all those opportunities for peaceful, relaxed love-making.  Secondly, sex becomes hard work.  As Sandra Pertot says in her book, 'A Commonsense Guide to Sex', it is nice to know that sex is sometimes delightfully, blessedly dull, that it is okay not to have to try hard all the time.  Even falling asleep during sex sometimes can be a nice sexual response.
We can 'make love' to another without merely being concerned with arousal and orgasm.  We can experience deep sexual and relational intimacy in the expression of affection and caring, in the touching and talking to the other person without simply regarding the person merely as a means to orgasm.
Sexual needs and desires can change from day to day.  The hallmark of a good sexual relationship is one that is flexible enough to adjust to the changing pattern of desires and needs; one in which each person has the ability to adjust personal expectations to realistic levels and effectively communicate same so that the sexual side of the relationship is hassle free and life enriching.
So, the answer?  We need to communicate, we need to let our partners know in a loving, caring way what we want, what is appropriate for them on any occasion whilst, at the same time, being open and freedom-giving to the other to do likewise.  And we need to not be afraid of the word 'No'; it does not necessarily mean the other is not open to other ways of expressing desire and/or sexual intimacy.  And, who knows, one day we might even want to say 'No' ourselves.  We also need to learn to laugh about our sex lives – it can be very funny at times!
Please send questions on relationships to Elizabeth Brennan, Relationships Australia, PO Box 1206, West Leederville, WA 6901, or email [email protected] Elizabeth is only able to answer your inquiries in print in outinperth and cannot give personal replies.