Australian Christian Lobby: Marriage debate will be key election issue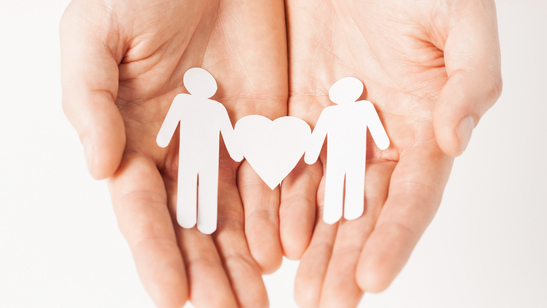 The Australian Christian Lobby has declared that the "battle" for marriage equality will be a key election issue and have called on supporters to fund a "war chest" to launch more campaigns against calls for marriage equality.
In a letter sent out to supporters this week Lyle Shelton, the Executive Director of the ACL, describes the same sex marriage debate as a threat to supporters, their children and religious freedom.
Earlier this year former Prime Minister Tony Abbott proposed that a decision on whether to allow same-sex marriage should be put to the people via a plebiscite. The move was seen by political analysts as an effective way of removing pressure on the former PM to allow politicians to have a free vote, and effectively take the issue off the table at the next election.

Previously the ACL have described same-sex marriage as an issue that is a low-priority with voters, but following growing support for change their latest mail out to supporters describes it as a "key election issue".
Shelton wrote to supporters describing the recent decision by the Tasmanian Anti-Discrimination Commission in relation to Tasmanian Archbishop Julian Porteous as persecution.
The Archbishop was found to have a case to answer regarding a complaint that he had breached the state's anti-discrimination laws by distributing a booklet that advocated for marriage only being between a man and a woman.
Tasmanian political candidate for The Greens Martine Delaney lodged a complaint about the  'Don't Mess With Marriage' authored by the Catholic Church.
"Despite the assertion it's respectful, this booklet says same-sex partners don't deserve equal recognition, same-sex-attracted people are not 'whole' people and the children of same-sex partners are not 'healthy'", Ms Delaney said of the booklet.
"Persecution of those who support marriage between 'one man and one woman' has officially begun. And it will intensify if same-sex marriage is legalised" Mr Shelton wrote.
Describing the challenge to stop the legalisation of same-sex marriage as a "David and Goliath battle" the Australian Christian Lobby asked supporters to contribute to their goal of raising $200,000 for a "war chest" to fund their campaigns.
Image: YayMicro|dolgachov