Australians are watching pornography at increasingly younger ages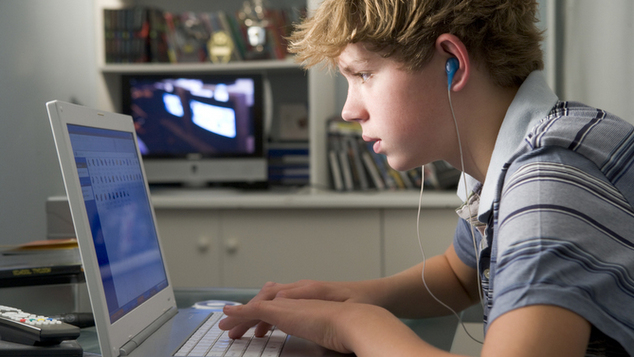 A new study has revealed that Australian teenagers are watching pornography at increasingly younger ages, and LGBT+ teens are looking for porn earlier than their peers.
The ABC has highlighted a new study from Dr Megan Lim at The Burnet Institute who has found that all young men in her study had seen pornography and most women had too.
The study surveyed more than 940 Australians aged between 15 and 29 and found that the average age that boys viewed porn for the first time was 13, and for girls it was 16 years of age.
"Around 80 per cent of young men said they watched weekly, and among the women who watched pornography, nearly two-thirds viewed at least monthly," Dr Lim said.
Dr Lim said the study was interested in the links between watching pornography, mental health and the age that people become sexually active. Dr Lim said that the study wasn't necessarily suggesting that pornography was a bad thing, or that watching pornography lead to poorer mental health outcomes.
People who identified as being LGBT+ began looking at pornography at younger ages to their peers, and also consumed porn more regularly.
"While we're not clear on what kind of influence it might be having on [young people's] sexual development, with such high rates of use pornography needs to be considered in teaching people about sex in a changing world," Dr Lim told the ABC.
The researchers have suggested that their findings could have implications for sexual health education in schools which often excludes LGBT+ people.
The study found the median age of first physical sexual contact was similar for both boys and girls. Most Australians have their first sexual experience around the age of sixteen . The median age that people first engage in sexual intercourse is 17 for females and 18 for males.
It is illegal in Australia for anyone under 18 to access pornography, but those laws appear to have little effect on reality.
The researchers have highlighted that the popularity of smart phones has probably made it easier for today's youth to access pornography in comparison to previous generations, as the most common way those surveyed said they accessed pornography was via a phone or computer.
OIP Staff
---

Add a rainbow friend to your world!
The incredibly talented Deborah Elkes and Linda Davie created a family of rainbow bears, owls, tweedle bugs and one eyed monsters to celebrate our 15th birthday.
They've lived in the window of The OUTPost for the last few weeks but now they're ready to find new homes.
The first 25 people who sign-up to our Patreon campaign before the end of the weekend will get one of these hand-made crochet creatures to call their own.
By signing up as a Patreon supporter you can ensure the future of queer journalism through OUTinPerth. Whether you can spare $2 or $20 a month, every little bit helps.
As a Patreon supporter you'll also get an invite to the OUTinPerth Supporters Club, which has a members only Facebook group which will give you the opportunity to shape future stories at OUTinPerth, get extra chances to win giveaways and invites to special events.