Scott Morrison is Australia's new Prime Minister following leadership war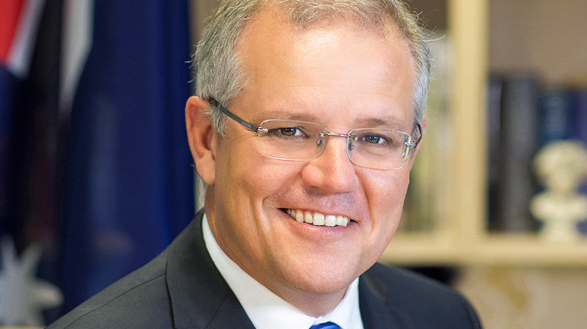 Breaking News
Scott Morrison will be sworn in as Australia's 30th Prime Minister after toppling Malcolm Turnbull in a long and drawn out leadership battle.
Morrison defeated Peter Dutton who had been driving the push for leadership change. Western Australian Julie Bishop has also stood for leadership but knocked out in the first round of voting.
Energy and Resources Minister Josh Frydenberg was elected as the new Deputy Liberal leader succeeding over Greg Hunt and Steve Ciobo.
It has been reported that 45 Liberal members voted for the leadership spill motion, with 40 members choosing not to have the leadership ballot. Political commentators noted that it was a surprisingly large vote of support for Prime Minister Malcolm Turnbull to continue.
The first round of voting for a new leader saw Western Australian MP Julie Bishop being eliminated from the competition.
Bishop has previously indicated that she will leave the parliament ending her parliamentary career. The 62 year-old Foreign Minister has served a Deputy Leader of the Liberal party for 11 years serving under Brendan Nelson, Malcolm Turnbull and Tony Abbott.
A second round of votes saw Peter Dutton eliminated from the competition. Morrison won with 45 votes to 40.
Fifty year-old Scott Morrison who represents the New South Wales seat of Cook first entered parliament in 2007 following a career which saw him work as the Director of the NSW Liberal Party and serve time as the head of Tourism Australia.
He has previously held the portfolios of Social Services and Immigration before becoming the Treasurer under Malcolm Turnbull. Morrison has a strong religious background and attends a Pentecostal church. He campaigned against marriage equality and abstained from voting when the final legislation was presented to parliament. He is however seen as a moderate liberal in comparison to the more conservative candidacy of Peter Dutton.
The result is seen as a disastrous turn of events for Queenslander Peter Dutton who had been driving the push for leadership change. Emerging from the party room Dutton told reporters that he would have "absolute loyalty" to the new Prime Minister.
Former Prime Minister Tony Abbott said the party had lost a Prime Minister today but there was still time to save the government. Abbott said while there had been a lot of disagreement within the party but all members were "patriots" who wanted the best for Australia.
Greg Hunt, who failed in his bid to be Deputy Leader, said he was delighted for Scott Morrison and Josh Frydenberg describing them as a "next generation" leadership team.
"They're amazing people, they'll take the party forward, they're a next generation leadership team. I think they'll do an excellent job." Hunt said.
OIP Staff
---