Review | 'Bangla' brings the laughs to Lavazza Italian Film Festival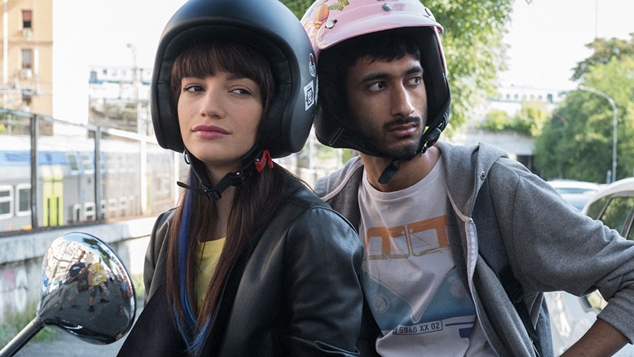 Bangla | Dir: Phaim Bhuiyan | ★ ★ ★ ★  
About 39,000 Bangladeshis live in Rome, with approximately 140,000 living in all of Italy. Still in his early twenties, Phaim Bhuiyan has directed, co-written and starred in this low budget feature film that depicts his experiences growing up in modern Italy with traditional Muslim Bangladeshi parents.
Phaim lives in the most racially diverse part of Rome – Torpignattara and he describes himself as "something in between, like a cappuccino – 50% Bengali, 50% Italian and 100% a Torpignattara guy". He works as a museum guard and plays in a band with some other young Bangladeshis, with Bangladeshi weddings being most of their gigs.
When he meets vibrant Italian Asia (Carlotta Antonelli), their attraction challenges many of his beliefs, including 'no sex before marriage'. Phaim narrates his struggles with the multi-cultural romance with dry humour, and emerges as a really likable but awkward guy trying to surmount the all too real obstacles.
As the romantic comedy speeds towards its inevitable happy ending, there are some reminders of difficulties facing migrants. Despite having been born in Italy, Phaim still has to apply to get Italian citizenship at the age of eighteen, and his sister is having her marriage arranged by their parents.
Bangla screens as part of the 20th Lavazza Italian Film Festival which is the biggest festival of Italian cinema outside of Italy. The festival runs October 2 – 23 at Cinema Paradiso (Northbridge) and Luna (Leederville) and Luna on SX (Fremantle).
Highlights include The Champion; a beautifully balanced blend of the spectacular and intimate offering a glimpse into the glossy world of millionaire footballers; the Australian premiere of Promised starring Tina Arena and Paul Mercurio and the highly anticipated biopic Pavarotti – Ron Howard's access-all-areas look at the life, relationships and the remarkable performing career of the world's most famous tenor.
For more information visit www.italianfilmfestival.com.au or Facebook.
Lezly Herbert
---