Barbie Q brings the seven deadly sins to Fringe World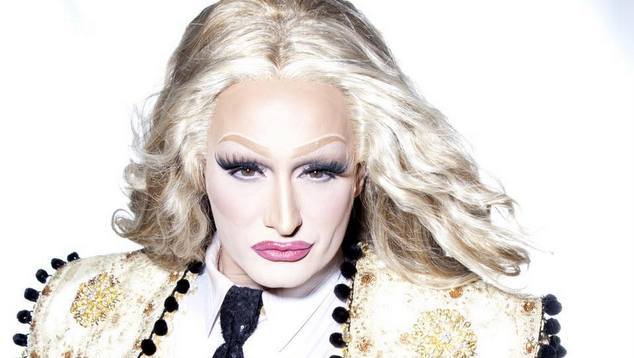 Have you eve felt naughty? Have you ever sinned? If your answer is yes then BarbieQ and the team at Kinetica have just the show for you.
These award-nominated artists swing back into Fringe World with a sequel to last year's salacious show, Sinsuality, with Sinsuality 2: Back In Bed.
The troupe tantalise their audiences with sexual fetish, burlesque, drag, pole dancing, circus and more – exploring the seven deadly sins with their unbelievable talents.
We caught up with the ever-fabulous ringmistress, BarbieQ, to find out how they team are going to top themselves this year.
Congratulations on your nomination for Best Cabaret last year – how does Back In Bed build on last year's show?
Thank you, I was so happy to be nominated at The Proud Awards! Back In Bed sees us give each sin a new twist with new acts and interpretations. I always ask the cast which sin they would like the opportunity the tackle and then we go from there.
Have there been any changes to the line-up this time around?
The cast lineup is the same as last year minus our actor Fletch that joined us for the Pride sin last time around. The sins have been reallocated and a few favourite numbers from last year's show have been kept as the crowd really reacted to them in a way that made us not want to part with them. (Be prepared for the SPLASH ZONE!)
We all know Barbie, of course – tell us about the talents of your performers at Kinetica.
The cast are so incredible! They all make my heart smile and we have become an incredible family!
Sarah and Rebecca are the owners and directors of Kinetica and are responsible for teaching all of us our circus tricks. Their skill level constantly blows my mind and they inspire me to work harder all the time.
Matt and Sam are also from Kinetica and wowed our crowds last year with their duo hand balance and trapeze, their acts differ this year but guarantee to be equally as sexy and exciting.
Sugar Du Joure from Lady Velvet Cabaret and reigning winner of Miss Burlesque WA and also runner up in Miss Burlesque Australia is back with us again. She is the definition of glamour and beauty and she is taking on a sin this year that will certainly raise a few… muscles in the audience!
Ruby from Bobbi's Pole Studio will be swinging and whirling and twirling and oozing her sex appeal like she did last year. Ruby truly makes me question elements of my sexuality!
There are a number of sensual, sexy shows at Fringe World this year – how do you stand out from the crowd?
Sinsuality stands out from other shows from having all completely local artists, a group of people that I believe are some of the leaders in their chosen fields and cast specifically to their proven excellence!
The show continues your exploration of the 7 Deadly Sins – which of those sins is Barbie's greatest weakness?
Ooh, that's a tough one… no not really! Lust is my weakness, ask my boyfriend, I can't keep my hands off of him and that will certainly once again be demonstrated this year in Sinsuality.
Where else can we catch Barbie and the Kinetica team this Fringe World?
Kinetica have a show from February 3rd til the 8th called Interplay in the Big Top in the Pleasure Garden which is going to be phenomenal. I will be there most nights supporting them and doing promo for Sinsuality so everyone come down and say hi!
What other shows are you loving this Fringe World?
There are so many incredible shows! Obviously Interplay will be high on my priority list as I always love Kinetica's work. I saw Limbo for the first time ever and It blew my mind! By A Thread and Barbu were also absolutely outstanding! Due to scheduling conflicts I won't get to see DIVAS: All Male Revue which breaks my heart but we are on at the same time!
I wish everyone a safe and happy Fringe World and I hope to see you all out and about! Don't forget – Sinning is not always a bad thing!
Sinsuality 2: Back in Bed will be in the De Parel Spiegeltent from Monday February 13th – Saturday Feb 18th. Tickets and more info available from fringeworld.com.au