Barnaby Joyce: Everybody doesn't get everything they want.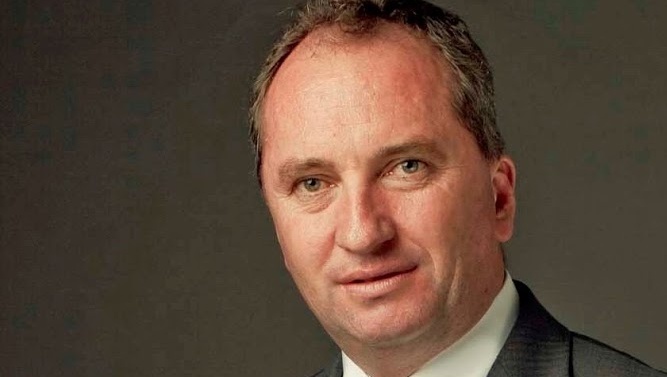 Barnaby Joyce, the Minister for Agriculture has delivered a stinging message to marriage equality advocates: "Everybody doesn't get everything they want."
Appearing on the ABCTV program 'Insiders' earlier this morning said that marriage equality would be like; "making a diamond a square".
Mr Joyce backed up Senator Eric Abetz's comments earlier this week. Senator Abetz said that Australia should not allow marriage equality becasue we are part of Asia.
"Eric is right in saying where we live economically is south east Asia, that's where our cattle go," Mr Joyce said.
"When we go there, there are judgments whether you like it or not that are made about us.
"They see us as decadent."
Insiders host Barry Cassidy asked in return: "So would they see us embracing gay marriage as decadence?"
"I think that in some instances they would, yeah," Mr Joyce said.
Mr Joyce said that we should not be redefining marriage to be different to something that our parents or grandparents had, and that marriage was about raising children.
"I think that every kid has a right, absolute right to know her or his mother and father and also has … should be given the greatest opportunity to know their biological mother and father and premised around that is how I've resolved myself to the position on marriage." Mr Joyce said.
OIP Staff