BBC deliver a queer take on 'A Midsummer Night's Dream'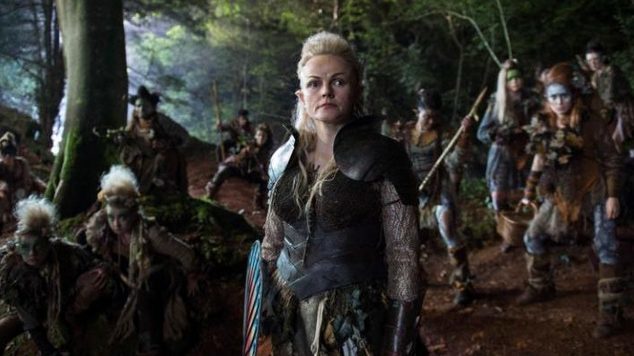 To celebrate the 400th anniversary of Shakespeare's birth the BBC has commissioned a new slab of adaptations of the author's most famous works. Among them is a very queer take on 'A Midsummer Night's Dream'.
Russell T Davies, the man behind the original 'Queer as Folk' series, has delivered a gay version of one of Shakespeare's most famous plays.
The comedy follows four young lovers whose romantic woodland adventures introduce them to a host of fairy characters. Davies new version adjusts the story-line and adds some gay romances along the way.
Maxine Peake takes on the role of Titanya, the Fairy Queen. The actress is best known for her roles in 'Shameless' and the legal dramas 'Silks'. Most recently she has been playing mother Grace Middleton in the period drama 'The Village'.
This won't be Peake's first gender-bending take on Shakespeare, in 2014 she played the lead in a re-imagined stage version of 'Hamlet'.
Also in the cast is John Hannah (Four Weddings and a Funeral, The Mummy, Sliding Doors) and Matt Lucas (Little Britain).
One person who is not happy about the new version of the play is British columnist Katie Hopkins. The outspoken writer published a column saying the new version of the play was an example of the BBC "pursuing a left-wing liberal agenda."
"I don't want Shakespeare queered-up so you feel more at home. And if you've got a problem with that, I couldn't give a flying Puck." Hopkins wrote – making reference to one of the play's fairy character's Puck.
Davies has defended his adaptation of the play and inclusion of the same sex kiss telling Britain's The Independent newspaper that purists of Shakepeare's work embrace the author's love of using your imagination.
"The plays reinvent themselves constantly, every generation does them differently, so if there's a problem kiss me instead!" Davies declared.
---

---
Image: Des Willie/BBC