Bibliophile | 'Emmett' puts modern queer spin on Austen classic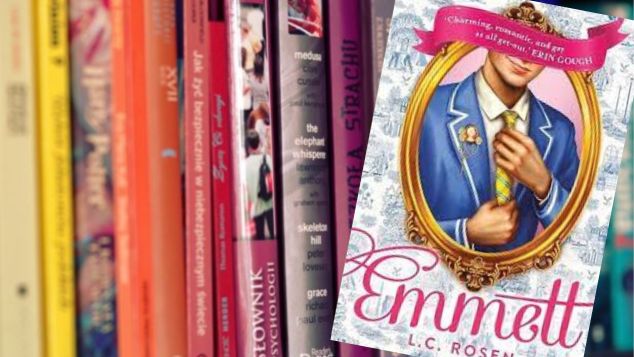 Emmett
by Lev Rosen
Emmett is a Young Adult novel loosely based on Jane Austin's fourth novel Emma which was published in 1815 and set in Highbury, England.
Austin's Emma was a precocious young woman whose misplaced confidence in her matchmaking abilities resulted in several romantic misadventures.
Seventeen year-old Emmett, who attends Highbury Academy in Beverley Hills which is more like a country club than a high school, is very modern-day and very gay. Good-looking, smart and with wealthy parents, he has a very privileged life and is popular at school because he strives to be nice to everyone.
Emmett tries to give back by volunteering at the food bank one afternoon a week after school, tutoring without charging and letting the irritating Georgia sit at his table for lunch break. His latest way to give back is to play matchmaker for some of his friends who are all queer, except know-it-all Miles from across the road.
Of course, the irony is that Emmett has decided that he doesn't want to be in a relationship until he is twenty-five and his brain has fully formed. His theory is that he will be able to avoid all the stuff-ups and heartbreak that comes with the inevitable break-up, along with the tedious dividing of friends.
This doesn't mean that he doesn't have friends with benefits because friendship sex is less messy. That is until Emmett decides that he is going to find a boyfriend for his current fuck buddy Harrison, because he doesn't want it to be him.
The consummate control freak, Emmett is used to getting things right but he is really completely 'clueless' (a nod the film based on Austin's Emma) as to the workings of attraction and love.
His meddling means that he sometimes gets in the way and he is totally unaware of how terrible he can be when he is thinking he is being nice. A victim of his own illusions, Emmett can't possibly know what others want if he doesn't really know his own heart.
Lezly Herbert
---

You can support our work by subscribing to our Patreon
or contributing to our GoFundMe campaign.