Bibliophile | Inappropriation rejects boundaries of humanity and gender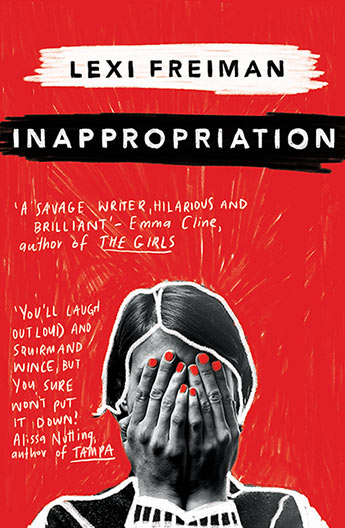 Inappropriation
Celebrities send their daughters to Leger Girls' School. It's the one with the Sydney Harbour views and Olympic swimming pool – "pavlova white against the dirty eucalyptus green". Australian author Lexi Freiman went to a similar school and thought it would be an excellent setting to explore issues of gender, sexuality, race and privilege. When she enrolled her daughter in year 10, Ziggy Klein's mother Ruth thought the school would enable female empowerment.
Fifteen year old Ziggy's observations of the social stratification at the school are scathing and perversely funny. There are the vacuous but wealthy Cates with all their followers, the conservative boarders and everything in between. Ziggy identifies as a gender–neutral, auto-erotic, secular, Jewish person, happy to live in the diaspora. Actually, although she keeps the gender-queer tag, her search for identity changes her perceptions as she navigates through the year towards the school formal.
Two other rejects from the status quo befriend her. Even though Ziggy isn't even sure she is gay, she already wears the weight of Jewishness like her holocaust survivor grandmother so "it feels natural to slide on the mantle of queerness". Lex, adopted from Bangladesh by an elderly couple has the race card while Tessa plays the differently abled card with her prosthetic arm. The trio observe, critique and disrupt as they challenge the world that surrounds them.
The trio is inspired by Donna Haraway's 
Cyborg Manifesto
 essay which rejects rigid boundaries between animal, human and machine. Haraway calls for a revision of the concept of gender. "We're all augmented technology which makes us inorganic orphans beyond the gender binary". Ziggy aspires to become a transgender transhuman.
Ziggy's battlefield of ideas and ideologies seem to have some confusing insights … but then I remember a teenage me tying to work it all out.'I 
Loaded with just about every cultural reference imaginable, many of which are brutally speared, Ziggy makes many harsh judgments before coming to terms with her place in the world … for now. As Freiman says, "The friction between the desire to explode identity and the need to protect it is at the heart of Ziggy's struggle."
 After some new books? Head to the Book Depository