Bibliophile | Karin Slaughter's new thriller examines a horrifying reality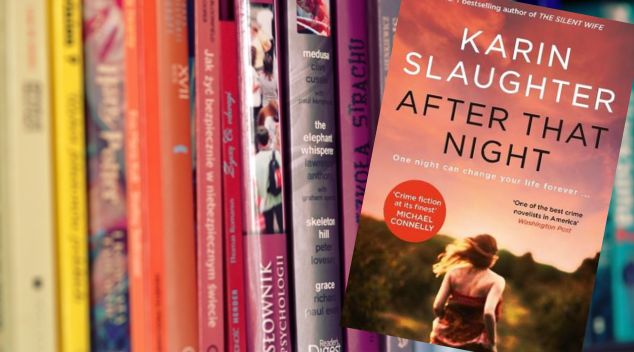 After That Night
by Karin Slaughter
Harper Collins
Warning: This review has details of sexual assault which might be distressing to some readers. 
Dr Sara Linton was working in the Emergency Department at Atlanta's only public hospital where she usually dealt with gunshot wounds, stabbing, car accidents, overdoses and quite a few heart attacks. It was a relatively quiet night and Sara was on the phone with her sister Tessa, listening to her complain about her husband.

When a young woman crashed a Mercedes into an ambulance in the ambulance bay, the well-choreographed medical team sprang to action. Nineteen year-old Dani Cooper, who was actually a med student, had a raft of injuries but when she was asked what hurt the most, Dani said that she had been drugged and raped.
With her last breath, Dani begged "please … stop him" but died before she could name the person who had brutally assaulted her. There was a reason why Sara promised to find the man who had raped Dani and that was that her medical career had stalled when she herself had been raped.
Sara had managed to patch up her life and become a successful doctor, even though the attack had meant that she lost the internship that she had been in line for. She was now engaged to be married and thought she had left her past behind her.
Then, three years after Dani had died; Sara had to take the witness stand in the trial of twenty-two year old Thomas Michael McAllister IV, whose expensive lawyers were going to make sure he got off for his "youthful indiscretions".
The added complication was that his parents had been at medical school with Sara and the young man's father had been one of the people at the celebratory drinks night at the end of their training and had profited from her misfortune by getting her intended internship.
The police discover that Sara and Dani's rapes are actually connected and Slaughter cites American statistics that state that 40% of women and 20% of men have experienced sexual violence in their lifetime. Fewer than 20% are reported to police and still fewer are prosecuted.
In March 2023 the Australian Bureau of Statistics estimated that estimated eight million Australians (41 per cent) aged 18 years and over have experienced physical or sexual violence since the age of 15, with 1 in 5 women experiencing sexual violence (22% or 2.2 million) and 1 in 16 men (6.1% or 582,400) experiencing sexual violence.
These solid and startlingly horrifying figures are the base of this bold thriller that not only brings perpetrators to justice but also brings a greater awareness to the culture of sexual violence.
Lezly Herbert
---
Do you need some support?
If you are struggling with anxiety or depression, support and counselling are available from:
QLife: 1800 184 527 / qlife.org.au (Webchat 3pm – midnight)
QLife are a counselling and referral service for LGBTQIA+ people.
DISCHARGED: [email protected] / discharged.asn.au
Discharged is a trans-led support service with peer support groups for trans and gender diverse folks.
Lifeline: 13 11 14 / lifeline.org.au
Beyondblue: 1300 22 4636 / www.beyondblue.org.au
---

You can support our work by subscribing to our Patreon
or contributing to our GoFundMe campaign.