Bibliophile | Painting in the Shadows presents an art history mystery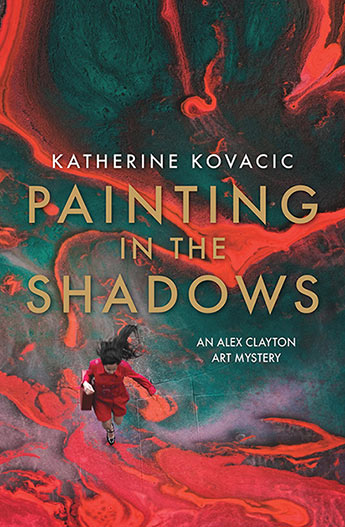 Painting in the Shadows
by Katherine Kovacic
Bonnier Echo
Formerly a veterinarian, Katherine Kovacic is now an art historian who works in a wide range of galleries, museums and private houses. Living in Melbourne with a Scottish Deerhound, she has created art dealer Alex Clayton who finds herself at the centre of a murder mystery at the Melbourne International Museum of Art (which takes many features from Melbourne's National Gallery of Victoria).
Alex and her painting conservator friend John Porter are getting a sneak preview of a new exhibition containing paintings that they have only ever sighed over in books. The 'Masterpieces of Modern Britain' collection contains $50 million of irreplaceable masterpieces, so when one of the packers collapses and a chisel goes through one of the priceless paintings, urgent repairs are needed.
With the exhibition due to open in a few days and the painting having a reputation for being cursed, MIMA's chief conservator Meredith Buchanan is found dead less than 24 hours after the chisel mishap. However, the police rule that Meredith's death is suicide, Alex and John take the reader into the bowels of the art gallery to use what they've picked up on television crime shows to try to solve the murder mystery.
The number one rule of television crime-fighting is that the criminal has to be someone you've already met, so everyone at MIMA becomes a suspect. Alex's problematic past association with MIMA, the discovery of a red Whiteley and an unexpected job offer all add to the intrigue as the curse of the painting in the shadows hovers over everything.
As the opening night of the exhibition draws nearer and the everyday heroes struggle to find solutions, Kovacic delights the reader with her knowledge of art. I was fascinated by the red Whitely, as all fans of his works will be, appreciated all the casual references to the art works 'borrowed' for the exhibition and at MIMA, and was spell-bound by the unfolding intrigue of power and greed.
Lezly Herbert