Bibliophile | Two dads divorce in intergenerational tale 'We Could Be Something'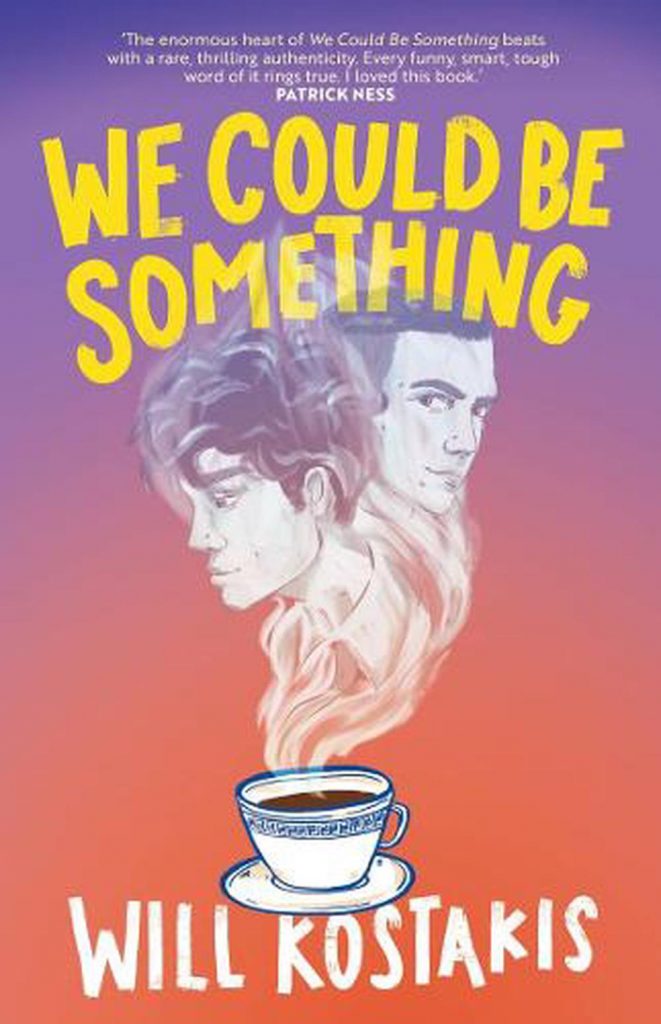 We Could Be Something
By Will Kostakis
Allen & Unwin
Seventeen year-old Harvey Barker has noticed that there had been growing animosity between his two dads for a while, but he wasn't prepared to be woken up by one of his fathers in the middle of the night, packing his bag to fly with him to the other side of the country.
The only good thing about leaving Perth to go to Sydney was that Harvey was able to ditch high school. Unfortunately, moving in with his grandmother Gina and living on top of the Darlinghurst cafe she ran meant that he had to work in the cafe and take care of his great grandmother while his father Ba sulked about not being able to write.
Coincidently seventeen-year-old Sotiris Bakiritzis also lives in the same Darlinghurst street with his mother who runs a cafe, but there are big differences between the two young men whose paths never seem to cross. Firstly, Sotiris is the star of his English class and, much to his English teacher's delight, has just had a novel published.
The second difference is that, although both Harvey and Sotiris are gay, Sotiris is completely closeted and afraid of the ramifications of his extended Greek family finding out. Harvey, however, just accepts his sexuality and his biggest problem is that his father is on his Grindr grid.
The heart-felt journeys of discovery for each of the young men run in parallel to each other as they try to find their places in the world and both draw inspiration from the life author Will Kostakis – who published his first Young Adult novel at the age of nineteen.
Kostakis reflects "While the novel features coming out, so often queer authors are encouraged to write novels about standing on the edge of the world, trying to figure out how they fit in. I wanted to write a novel where queer characters were part of the messy fabric of the world – this intergenerational family epic that, at its core, is about the impact of two gay dads divorcing."
Lezly Herbert
---

You can support our work by subscribing to our Patreon
or contributing to our GoFundMe campaign.