Brady Bunch star sacked from radio gig after homophobic rant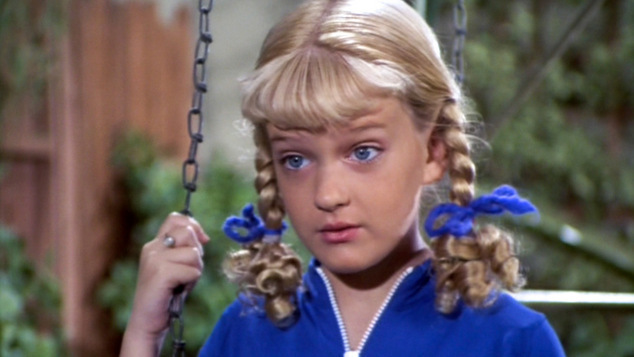 Brady Bunch star Susan Olsen has been dumped by a Los Angeles radio station after she allegedly sent a rant filled with profanity and homophobic abuse to a listener.
Olsen, who played youngest daughter Cindy on the classic TV series, had been presenting a weekly radio show on politics on California's LA Talk station.
Two Chicks Talking Politics featured Olsen and co-host Sheena Metal talking about politics. Metal's came from the left of politics while Olsen's views were more right-wing.
On December 8th actor Leon Accord-Whiting made a post on Facebook raising concern about the professionalism of the child actor turned radio host.
Accord-Whiting said he thought it was irresponsible of the station to provide a platform for Olsen who is a supporter of the United States' President Elect Donald Trump.
The actor said that many of the things Olsen put to air were not properly fact checked' "Susan Olsen spreads outrageous misinformation & it is dangerous and unprofessional."
Olsen responded by urging her Facebook followers to give the complainant a hard time.
"This is the little piece of human waste. He blocked himself from me before I could even get one hit in. If you can find him, please send him my love." Olsen posted to her Facebook page.
She also allegedly sent Accord-Whiting a personal message, which he subsequently made public. In the profanity laden message, which is reportedly from Olsen, the radio host appears to repetitively call the actor a "faggot".
LA Talk Radio has subsequently removed Olsen's show from their schedule.
Olsen's co-host Sheena Metal released a statement highlighting her own background as an intersex person, and her upbringing in a rainbow family. Metal said Olsen's comments were out of character but inexcusable.
"The thought that anyone is being judged, or profiled, or rejected. or harmed, in any way, based on their sexuality, the color of their skin, the church they attend, their gender, or their able-bodiedness, is not only such a foreign concept to me, it sickens me, to the depths of my soul and angers me beyond words." Sheena Metal said.
Check out the whole interaction over a Towleroad. 
OIP STaff
Tags: Homophobic, LA Talk, Sheena Metal, Susan Olsen