Briffa Calls for Australian Marriage Equality to Change It's Name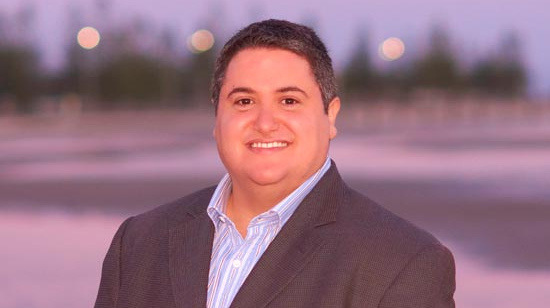 Tony Briffa, Vice President of the Organisation Intersex International Australia (OII Australia) has criticised the lobby group Australian Marriage Equality (AME) for supporting the current state based marriage legislation in both the NSW and Tasmania.
Mr Briffa says the organisation should remain true to it's  core value of bringing about marriage equality for everyone or change it's name.
Mr Briffa outlined that while he supported the legislation put forward in  the Australian Captial Territory, the same support could not be extended to the proposed legislation in the other states as it did not adequately support intersex people. Mr Briffa highlighted New Zealand's legislation as a positive example.
"My wife and I were married in New Zealand three weeks ago where true marriage equality exists.  My sex did not matter for the purpose of marriage because in New Zealand marriage is about a commitment made by two people irrespective of sex.

"As an intersex person who is open about being born biologically both male and female, this is very important.  The current marriage laws in Australia only allow marriage to be between a man and a woman to the exclusion of all others.
"This means people like me are unable to marry anyone unless we deny our true biological selves and pretend to be one sex and in a heterosexual relationship."
Briffa, who is an independent Councillor at Hobson's Bay in Victoria, is a leading campaigner for intersex rights and recognition in Australia.
Rodney Croome from Australian Marriage Equality did not agree with Mr Birffa's assessment.
"The best legal advice we have received is that the Tasmanian Bill does not exclude transgender and intersex people," Mr Croome said.
"If transgender and interest people cannot marry under federal law they will be allowed to marry under the state law, which is a big step forward for the rights of T and I folk."
Mr Croome argued that there was little difference between the bills in different states.
"I understand the ACT Bill appears to be more inclusive, but in effect there is no difference. On top of that, several pro-equality constitutional experts are deeply concerned that it will fail in the High Court because of the way it is drafted."
"There are transgender and intersex Tasmanians who are desperate to marry in their home state and the Tasmanian bill gives them that opportunity, with the added benefit of having the best chance of surviving a High Court challenge."
OIP Staff, updated 10:15am Monday October 21.