Brit-pop band James announce new Australian tour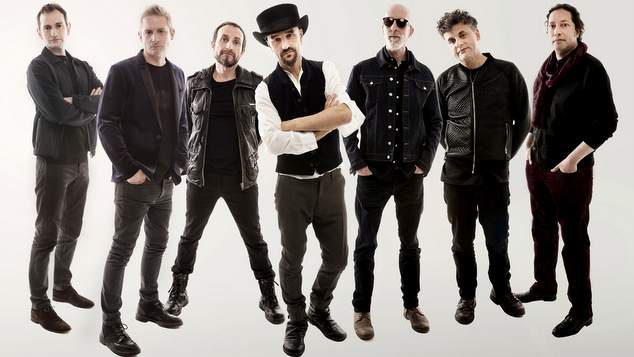 Brit-pop band James toured Australia for the first time in 2016. While fans of the band waited decades for the group to make it to Australian shores, they haven't wasted anytime in planing a return trip.
James will be back in Australia in November sporting a brand-new album Living in Extraordinary Times and playing their swag of hits from their previous 14 records.
James' 1993 hit Laid became the soundtrack to early 90s alternative radio before finding a second life through its use in teen hit American Pie films.
James had already had a decade of making music by the time Laid arrived, having risen from Manchester's legendary Factory Records scene into one of the biggest UK bands in the world by the dawn of the 90s.
With alternative hits in Australia including Laid, Sit Down, Sound, Getting Away With It (All Messed Up), She's a Star and Just Like Fred Astaire, and selling over 25 million records worldwide, the band were Triple J staples for over fifteen years, yet took nearly three decades to hit Australian shores.
The band's lead singer Tim Booth said they were excited to be heading down under again.
"Looking forward to playing to the boys and the girls at the end of the world again (from our corner of the world)" Booth said. "If you enjoyed our last trip, evangelize this one to your friends, and we can make this a regular liaison."
Booth said the band's new album is a commentary on the times we're living in.
"We knew something was up when Leicester city won the league then Brexit, then Trump. It is as if we'd slipped into an alternate reality, a Philip K Dick reality. We are living in extraordinary times."
The tour will visit Melbourne, Sydney, Brisbane and Perth as well as taking James to Adelaide for the very first time. The Perth show at The Astor Theatre on Tuesday 20th November is the final stop on the tour.
Before getting to the west coast the band will play Melbourne's The Forum on Wednesday 14th November, The Metro in Sydney on Friday 16th November, Brisbane's The Tivoli on Saturday 17th November before maing their first trip to Adelaide on Monday 19th November where they will play at The Gov.
Source: Media Release
---