Bubblegum-punk duo Cry Club are back with 'I Want More'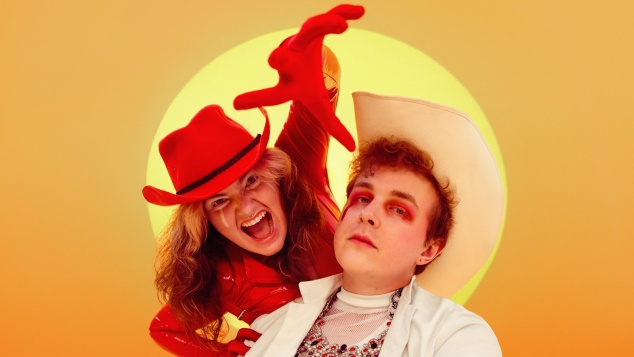 Melbourne's queer bubblegum-punk duo Cry Club are back with a new single and video I Want More.
Cry Club have become known for their addictive, cathartic pop-punk, and I Want More is no different.
Inspired by the injustices faced by marginalised artists in the music industry, the band draws upon 2000's emo rock influences to create an anthem of empowerment and perseverance.
Filmed at The Forum in Melbourne, the accompanying video (directed by Heather and Jono themselves) is interspersed with live footage from their electric show supporting Marc Rebillet in January this year.
I Want More follows the amazingly well-received 2022 singles People Like Me and Somehow (You Still Get To Me).
"We're more driven and motivated than ever, because we had to be. We broke all of our own rules just for the hell of it, and only let ourselves work on whatever we found interesting or exciting,"  Heather shares.
"The pandemic forced us to be more introspective, looking at how we've changed since high school or even in the last 3 years, and allowing ourselves to be aspirational and idealistic. You wanted to be in a massive 80s glam band? Let's do it! Wanna be the scary, confident, strong queer you've always dreamt of being? NOW YOU ARE! Fully embracing the delusional fantasy of whatever you wanna be."
With this new sense of creative freedom, Cry Club fans should prepare to expect the unexpected: "I think the only carry-over element from the first record is the attitude that being boring is the number 1 cardinal sin," says Jono.
I Want More is out now.
---

You can support our work by subscribing to our Patreon
or contributing to our GoFundMe campaign.