Can Tony Abbott Ignore Marriage Equality?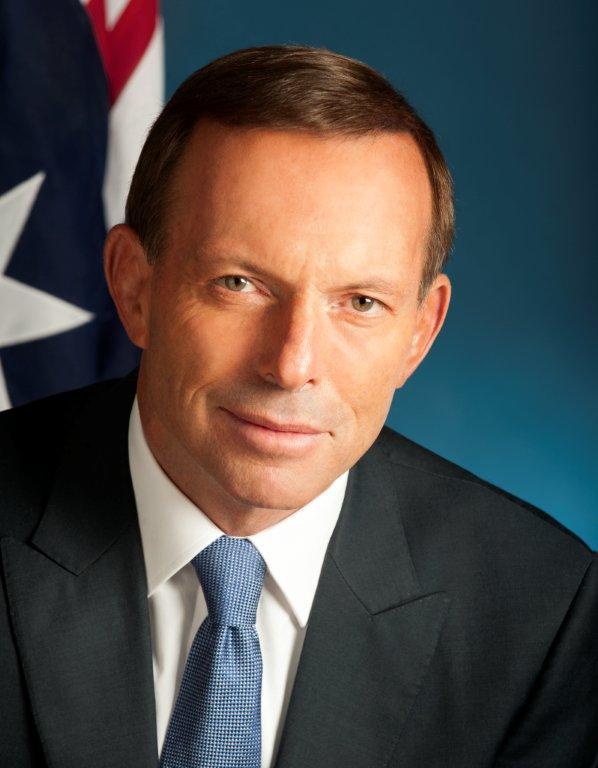 OPINION
International news reports describe the coalition's win and the rise of Tony Abbott to the highest office in the land as a major step backwards for the marriage equality movement. But how long will the new Prime Minister be able to ignore the majority of Australians who disagree with him?
Within hours of the new Prime Minister declaring that the Australian government has changed marriage equality advocates were declaring that they were ready to work with the new government on the issue.
Rodney Croome from Marriage Equality Australia released a statement saying;
"Marriage equality has been at the forefront of the election, with Liberal, Labor, and Greens candidates who support equality rewarded for campaigning in favour of the reform."
Mr Croome wasted no time in highlighting that many on Mr Abbott's own party and the coalition had voiced their support for change. Mr Croome listed Malcolm Turnbull, Kelly O'Dwyer, Teresa Gambaro and the National's Wyatt Roy as some of the politicians pledging support.
As Mr Abbott made his acceptance speech, delivering a promise that the next three years would be about the economy getting better, the illegal immigrants arriving via boat being stopped, the carbon tax being repealed and the roads of the future being built. He didn't add on, "…and marriage will still be between a man and a woman." Maybe because he realises that within three years the calls for marriage equality may be too loud to ignore.
The ABC's Vote Compass project revealed a lot about the thoughts of Australians on a range of topics. It turns out that most Australians support marriage equality legislation and that for maintaining the status quo comes very much from those on the conservative right of politics. Support for marriage equality is greater with young people and women. Two demographic groups that Mr Abbott has not drawn huge support from, and two groups that his spin doctors and political advisers will continue to watch closely as he heads into government.
An analysis of all party's policies prior to the election highlighted that the Liberal Party appears to be blind to the needs of Australia's LGBT population. Amongst all of their policies there is not a single reference to gay people.
Given that there is substantial research to show that there are differences between the health and mental health of the queer population and the majority of society – it's surprising that there are no references at all.
If you do line up the comments members of Mr Abbott's party have said about gay people, it's not a stunning track record. Only a few years ago Mr Abbott was telling Australia's that  he was threatened by gay people;
"There is no doubt that (homosexuality) challenges, if you like, orthodox notions of the right order of things… I probably feel a bit threatened, as so many people do. It's a fact of life," Mr Abbott told '60 Minutes' in 2010.
As he headed to the ballot box, Mr Abbott has worked hard to pull back from his alarmist position on homosexuality. He went back on '60 Minutes' and said he was no longer threatened, admitting that he'd now met some gay people.
His sister, Christine Forster came out as a lesbian and told the world that her brother was slowly changing his mind on the issue and that he'd been very conflicted over last years vote and during the election debates, the language Mr Abbott used to describe marriage equality was remarkably more restrained than during the previous election's debate.
Rather than sticking to the well worn line that "Marriage is between a man and a woman", the coalition members started sprouting a new line during the campaign, saying that the question of allowing a conscience vote regarding marriage equality would be an issue for the party room after the election.
As the results of Saturday nights poll rolled in, former Prime Minister Bob Hawke was on the panel at SKY News. Mr Hawke commented that one of the greatest failings the Labor party had made in the last three years was an assumption that Tony Abbott would make some huge political gaffes.
It wasn't an unreasonable expectation to have. When Mr Abbott deposed Malcolm Turnbull as the party leader the former Howard government health minister had a long history of managing to say the wrong thing at absolutely the worst time.
Famously during the 2007 election there was what newspapers dubbed 'Abbot's Day From Hell'. Where all in one day Mr Abbott was forced to appologise for inappropriate comments he made to terminally ill mesothelioma victim Bernie Banton in the morning, before turning up seriously late to a lunchtime debate with then shadow health minister Nicola Roxon, who he then swore at and described as being "deliberately unpleasant". A comment that was caught on camera and played at the top of the nightly news.
Since becoming leader and waging what has been described as a three year long election campaign, Tony Abbott's greatest achievement has been reducing the number of gaffes he makes, and downplaying his Catholicism and Jesuit education.
One one hand gaffe's relating to women and the gay community is what got Mr Abbott into trouble during the election campaign. His suggestion that marriage equality was a "passing fashion" were seized upon, as was his description of Fiona Scott as a candidate with "sex appeal" and his inappropriate banter with young netball players was also put in the spotlight.
Yet on other occasions, the Liberal leader campaign successfully played both ends of spectrum of the question of marriage equality.
During the first debate Prime Minister Kevin Rudd closed the discussion with a promise to introduce marriage equality legislation within the first hundred days of office. Not long after Christine Forester was on the youth network Triple J telling the listeners of 'Hack' that her brother's position on marriage equality was moving very slowly. The next day Abbott was reassuring people in the other direction, stating that he had not changed his mind.
Last week when former Prime Minister John Howard appeared to tell the voters of Australia that he thought marriage equality was 'nonsense'. Mr Abbott's wife, Margie, went on record saying that the nation needed to have a "conversation" about marriage equality. The new Prime Minister's daughters are also on record as being supporters of marriage equality.
Since the election results rolled in last night the queer community has been lamenting that the next three years will be a dark time for Australia's LGBTI people, the reality may not be completely doom and gloom. While it is extremely unlikely that that the new Abbott government will bring in legislation for marriage equality, there does seem to have been some significant softening of the language on the issue and a growing number of Liberal and National MP's showing support. The challenge for the marriage equality movement now is to keep the conversation going and keep the swell of support rising.
Graeme Watson